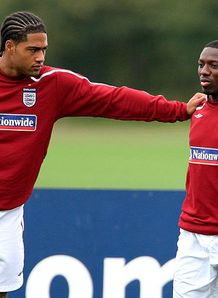 After weeks of speculation over Glen Johnson's future, it has been confirmed this evening that the England full-back has agreed to sign for Liverpool.

Johnson, 24, has impressed during his time at Portsmouth since leaving Chelsea, who were also interested in his signature, back in 2006.

A statement released from the Merseyside club earlier this evening read : "Liverpool FC confirmed this evening that they had reached an agreement with Portsmouth Football Club and with Glen Johnson for the transfer of the player to Anfield."

In the past few years, Johnson has established himself as a regular at Fratton Park and indeed the national side. It is understood the deal will cost Liverpool as much as £18 million, however, in my opinion, that will eventually prove to be great value for money.

Rafa Benitez has been lacking a quality right-back in recent years and I feel the addition of Johnson will greatly improve the Liverpool defence. I would be surprised if Johnson is the only player to arrive at Anfield this summer so make sure you stay tuned to Football Corner for all the latest news and views of the footballing nature.

What do you think? Will Johnson be a hit at Liverpool? Comments below please.
0 comments: