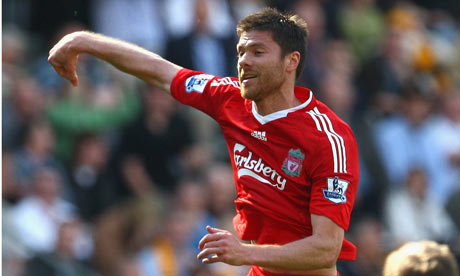 That's according to our readers anyway.

Yes after two weeks of voting, you the readers, have decided that Xabi Alonso will still be playing for Liverpool next season, despite speculation linking him with a move away from Anfield.

Football Corner asked you who you think Xabi Alonso will be playing for next season and here are the results.

Liverpool - 128 votes (49%)
Real Madrid - 87 votes (32%)
Man City - 31 votes (12%)
Other - 18 votes (7%)

Total votes : 264.

I would like to thank everyone who voted in the poll and I would also like to encourage all of you to vote in our latest poll which can be found just to the right of this post.

What do you think about the result of the poll? Comments below please.
2 comments: