Manchester City have tonight moved up to fourth in the Barclays Premiership table after a impressive 3-1 victory over Aston Villa. It was Villa old boy Darius Vassell who handed City the points with two good goals. Since leaving Villa in the summer, Vassell has formed a promising partnership with Cole. While Vassell prospered, Villa keeper Taylor endured a debut he will want to quickly forget. Called into the Villa side at short notice after first choice keeper Thomas Sorensen twisted his ankle in the warm-up, Taylor's debut quickly began to unravel after a calamitous misunderstanding with Samuel. Taylor had rushed out to gather a Vassell flick on but he was left in no-man's land as Samuel headed the ball past him. It left Vassell the simplest of tasks to slide the ball home. If Vassell's first goal had an element of the ridiculous about it, his second had a touch of the sublime about it. Picking up Danny Mills' cross Cole bamboozled Ridgewell before flicking the ball into Vassell's path. Without breaking stride Vassell volleyed the ball past Taylor.


Early in the second half Cole drove a shot narrowly past the post, after he was released by Stephen Ireland's inventive pass. After a woeful first-half showing, Villa proved less brittle after the interval. That change had much to do with the introduction of Berger, whose ability to cross the ball from the left began to unsettle Villa. On 65 minutes a Berger cross eluded James, allowing Ridgewell to bundle the ball across the line. Unfortunately for Villa, Berger limped off with an injury with a quarter of an hour to go. With Villa's main threat out of the game, City regained control of the game and Cole's shot - deflected off Mark Delaney, restored their two-goal lead. Final score: Man City3-1 Aston Villa.
A very impressive victory for Man City which now lifts them to fourth in the league. City controlled most of the procedings apart from a little spell in the second half when Villa pressed and scored. Villa are on the verge of a take over and I wonder how much that, that played on the Villa players minds. Great stuff from Vassell and it wasn't any surprise he scored against the club he spent 15 years at. Man City's Stephen Ireland really played well tonight and he has done for the past few weeks.
Football Corner decided recently to begin interviewing bloggers through the football MSM. Since then, I've received the answers from several prominent bloggers. Today, we begin publishing them, and will do so every Monday in the forseeable future. I am starting the series with weblog writer Ben from Football To You. He was kind enough to take part in the series and here are his views.

FC: First of all, do you think goal-line technology should be brought into the game?

FTY: I am kind of split on this matter, one side of meis of the opinion that goaline technology is a good ides, it willerradicate the bad decisions we have seen in recent weeks that haveultimately cost clubs points. But then the other side of me thinksthat these decisions are part of the game we love. Without thesedecisions football isn't as exciting, unpredictable, and it therewouldn't be any debate like the one being held at the moment. I amalso of the opinion that it would slow the game down and interupt the flow.

FC: Do you believe Chelsea's money in the game is good or bad?

FTY: Ah Mr. Abramovich, as a Manchester United fan theobvious answer would be no I don't like the fact that Chelsea haveloads of money. But I don't think this because of the way United havebeen put out of the championship race already. I just don't believethat one man should be able to ruin years of hard work in thepremiership. Several clbs Man Utd and Arsenal included have beenbringing up young players, but now these youngsters are unable toguide their club to victory because Chelsea can sign any superstarthey want. Chelseas money has removed any form of competitiveness fromthe premiership. It's time salaries were capped and their should betighter controls on who can take over clubs.

FC: Who in your eyes do you think is the best player in the world + best young player?

FTY: At The moment it has to be Ronaldhino, hecontinues to bring out the best tricks, is an incredible assiter togoals, scores wel from midfield and is clearly the playmaker forBarcelona. Class act. I have 4 candidates for best young player.Rooney- Great power skill strength finishing ability, desire, he hasit all. The other three are Ronaldo, Robinho and Fernando Torres,although for me Rooney is No.1

FC: Who do you think will win the Champions League?

FTY: Chelsea, they are just unstopable.

FC: Who do you think will win the UEFA Cup?

FTY: VFB Stuttgart.

FC: Who do you think will win the Premiership?

FTY: Chelsea, already 13 points clear they will havewon the league by christmas.

FC: Who do you think will win La Liga?

FTY: Barcelona, Osasuna don't have what it takes to retain1st. Real Madrid's days are one they aren't consistent enough.

FC: Who do you think will win Seire A?

FTY: Juventus, 5 points clear they have the class.

FC: And finally, which of those three leagues do you think is the best and why?

FTY: Best league of the three is the premiership , it has the best players,so many of them are world class. La Liga is could and possibly morecompetitive but not enough of the teams are good footballing sides.Serie A has only 2 quality teams, Juventus and AC Milan. Others aren'tcapable of challenging. The premiership is fast and exciting but ifChelsea's money continues to ruin it then this time next year myanswer might be La Liga.

By the way if you would like to be interviewed just e-mail me at cathalbreathnach@yahoo.ie.
Newcastle today produced a terrific second half display to make it four wins in six Premiership games with victory at the Hawthorns. The first half wasn't anything special with the only real opening came in the 37th minute as Owen raced into the box and beat Tomasz Kuszczak to the ball, but the Polish keeper parried his shot. But the second half was a very different affair, with Owen lighting up the match with a superb goal just 20 seconds after the restart. The England striker nipped in front of Baggies defender Darren Moore to latch on to Emre's cross and send a beautifully controlled volley past Kuszczak from six yards. But West Brom an almost immediate response when Rob Earnshaw was denied by a terrific save by Given in the Newcastle goal.


The match was open and Earnshaw again came close on the hour mark as his vicious low drive flew past the diving Given and just wide of the post. Shearer entered the game on 65 minutes, although it was fellow substitute Dyer who made the first impact as he set up Owen's second. He cut the ball back smartly from the touchline to the England striker who delicately diverted the ball high into the net. And the Magpies made it comfortable two minutes later as Shearer pounced to divert Ramage's cross past Kuszczak from close range. Final score: West Brom 0-3 Newcastle.
A very good win for Newcastle and it will certainly lift the pressure off under fire manager Graeme Souness. The two quick goals knocked the stuffing out of West Brom, and Bryan Robson was left to reflect on missed chances as the Baggies slumped to their fourth home defeat of the season. I have to say I saw all of the goals and they were all very similar. The win for The Magpies lifts them to 10th whilst the defeat for The Baggies keeps them just out of the relagation places in 17th.
Aston Villa manager David O'Leary has today said that he would be keen on the Ireland job after he has fufilled his club duties. Ireland are currently on the lookout for a new man at the helm after it was revealed they would not be renewing Brian Kerr's contract following their failure to qualify for next summer's World Cup finals. O'Leary, who won 68 caps for his country, is currently focusing his efforts on pushing Aston Villa up the table and is not looking to leave the club.

"I would be interested in an international job, definitely, but a lot further on down the line from at present," explained O'Leary. "We'd all love to manage our own country eventually and I hope, when you get all the club stuff out of the way, that it might happen. "Hopefully, you'd be asked which would be a great honour. If I was asked, then I'd love to do it further down the line but there are things to achieve at club level first."

I would say O'Leary would be a pretty decent Ireland manager because he has done pretty well at some clubs. Ireland are on the look out for a new manager and I would say that they would like an Irish manager to fill the post so O'Leary would be perfect replacement for Kerr.
Arsenal have supposebly expressed and intrest in bringing former Manchester United striker Diego Forland to the club. The Uraguyan had a very frustrating spell at Old Trafford but since his move to Spanish side Villareal he has shown his very best form. Such has been Forlan's form in Spain, he claims Arsenal have dispatched scouts to monitor him and open talks with The Yellow Submarines. The 26-year-old is happy to remain where he is, but has hinted he would like to play in England again, despite his failed spell with The Red Devils. "I have heard there is interest in me and that Arsenal have been to watch me," Forlan told the News of the World. "I don't know what has been said, but there has been some contact. We will have to wait and see what happens. "I like The Premiership and it would be nice to think I could play in England again."


It would be very intresting to see if Arsenal were to submit a bid for Forlan. I believe if he could show half the form he is showing right now at Villareal it would be a great buy, but so far in his carrer in England he has certainly not shown his full potential. Forlan is only 26 years old and he will be playing for a good few more years to come, so it would be a good buy for Wenger.
AC Milan have put an end to Juventus' 100% start to the new Seire A season after a 3-1 win. Clarence Seedorf, Kaka and Andrea Pirlo scored first half-goals, with David Trezeguet pulling one back, as Juve's record run of nine straight wins ended. Injuries meant Juve's third-choice keeper Antonio Chimenti was picked but Patrick Vieira returned to the side.


Good news for the chasing pack in Seire A because with the start Juve had got of to it looked as thoguh they might run away with the title. Bad news for Juve on the injury front, losing their big summer signing Patrick Vieira.
By the way I will be trying to update more on foreign leagues in the future so stay tuned.
Middlesborough have today demolished Man United at the Riverside 4-1. The game sparked into to life straight away when Edwin Van der Sar's mistake allowed Boro their opener.Mendieta's whipped shot had plenty of power behind it, but it should still have been easily gathered by the Dutch international. United did have chances at the other end - with John O'Shea going closest - but their lethargy at the back meant it was no surprise when Boro's second goal arrived on 25 minutes. Ferdinand hesitated as Mendieta's long ball bounced in the area, and Hasselbaink muscled him off the ball before blasting home a shot that Van der Sar could not keep out of the net.


United's chances of a come back were affectivley put to an end when just before the half-time interval when Parnaby ran on to Hasselbaink's ball into the box but was hauled back by Richardson and after consulting his assistant, referee Alan Wiley pointed to the spot. A sustained protest by Ferdinand and Van der Sar failed to change the official's mind, and after some delay, Yakubu stepped up to coolly roll the ball home. Yakubu made good progress down the left flank and pulled the ball back for Mendieta, who found the net with a first-time shot for his second and his side's fourth. Ronaldo did head home a consolation deep in injury time for United - their 1,000th Premiership goal - but by then the home fans had long been celebrating a famous victory. Final score: Middlesborough 4-1 Man United.
To be perfectly honest I have never seen a worse performance from a Man United team before. Middlesborough did play well but they weren't anything special because most of it was down to a crap United performance. The win for Boro lifts them to 10th whilst the defeat for United drops them down to 6th place in the table.
Chelsea once again came through a scare when they were 2-2 at half time but they managed to win 4-2. This poses the question: Can Chelsea ever be beaten. Drogba's delicate 10th-minute header from Lampard's cross left Brad Friedel with no chance to save. Then referee Mike Riley judged that Andy Todd had impeded John Terry as he went for a cross and Lampard slotted home comfortably from the penalty spot. But Rovers were handed a lifeline four minutes later as Ricardo Carvalho clipped the heels of Zurab Khizanishvili inside the box. Bellamy calmley finished sending Cech the wrong way. Cech horribly sliced Del Horno's bouncing back pass and Shefki Kuqi
reacted first, heading across to Bellamy who headed the ball into the corner.


There was tension between the teams and that was shown after the break when Rovers boss Mark Hughes was sent from the touchline by Mike Riley, seemingly for something he said.But the home fans notably relaxed as Lampard netted his 100th goal in club football in the 62nd minute. The England midfielder curled in a wicked free-kick from the left and the ball crept in at Friedel's far post without touching a head on the way through. Lampard seemed eager to complete a hat-trick and fired a shot just wide before seeing another free-kick parried by Friedel. But it was Cole who got in on the scoring act, his 20-yard shot taking a massive deflection off Khizanishvili and flying past the helpless Friedel. Final score: Chelsea 4-2 Blackburn.
This was a hard fought win by Chelsea because Blackburn were certainyl not an easy side to break down. These goals were Lampard's 9th and 10th goal in the Premiership this season already and he is way clear of the chasing pack for top goalscorer this season and he only plays in midfield. Chelsea's biggest test of the season so far come's next Saturday when they travel to Old Trafford to play United and I think if they win that then thats the title won.
Theirry Henry has been ruled out of his side's Derby clash with London rivals Tottenham after suffering a setback in his recovery from a groin injury. The Frenchman, 28, returned from six weeks out in the Champions League win against Sparta Prague last week. "He will not play," said Arsenal boss Arsene Wenger. "I rushed him back under special circumstances. "But he played in Prague and against Manchester City and it was a bit too much for him." Henry was brought off the bench against Sparta Prague in the Champions League earlier this month and scored twice to beat Ian Wright's club goalscoring record. He then played 90 minutes in 1-0 win over Manchester City four days later. But Wenger confirmed on Friday that the club's top-scorer would not be fit to feature in the clash at White Hart Lane on Saturday.


Big blow for the Gunners because last week he really lifted the side after the defeat a couple of weeks back against West Brom. In the match itself, I think it could be the best chance Tottenham have had at winning th Derby match because they have a very strong and youthful side and the Gunners haven't looked very good this season.
Italian giants AC Milan are said to be intrested in Blackburn full back Lucas Neill. The Austrailian has performed very well in the last few years and this has caught the atention of one of Europe's biggest clubs, and it has also been said that Newcastle and Middlesborough were monitoring the situation. However, Milan are now believed to be keeping a close check on Neill - who has 20 months left to run on his current deal at Ewood Park. "Yes we have fielded a number of enquiries, but that is to be expected given how Lucas has been playing," his agent Peter Harrison confirmed to skysports.com.


"He is currently very happy at Blackburn and is looking forward to next month when he will try and help Australia to the World Cup finals. "He has just over a year left on his current deal at the moment and we will have to see what develops." Milan are believed to be checking on prospective replacements for Brazilian veteran Cafu and Neill is believed to be one of those now under consideration.
Bizzare intrest in Neill from Inter with all due respect to Neill. I know Neill has performed well in the past few years for Blackburn but I just don't see him playing football at the very highest level like Champions League. Surely AC have enough money to go out and by one of the best right backs in the world.
West Ham manager Alan Pardew has agreed a new five year deal at Upton Park that will keep him at the club until 2010. Pardew has had a very strange carrer at West Ham because it was only two seasons ago when the fans were booing him but he has managed to steer them into the Premiership. He is set to sign the deal after Saturday's match at Liverpool. "I am delighted that Alan Pardew has committed his future to this club. "He is one of the brightest young managers in the game and we are proud to have him at Upton Park," chairman Terry Brown told the club website.


"I have already paid tribute to the leadership qualities that brought West Ham United promotion to the Premier League but he has achieved much more than that over the last two years. "Alan has shown himself to be a shrewd judge in the transfer market and I have been particularly impressed by the way he balances the success on the field against the business demands of this club. "It has enabled us to put West Ham United in a strong financial position and build on last season's successes rather than simply stabilise. "He has built an exciting young squad in the tradition of West Ham United and the club is full of optimism for the future."
Good news for West Ham and their fans because he has really done well since he got the job and others may think otherwise because in his first few months he certainly wasn't the most likeable carecter at the club. The deal will last until 2010 and I wouldn't bet against them qualifying for Europe by then.
Who will be the next Hearts manager has been the question in the past few days after Goerge Burley and the club parted company. The team have got of to a brilliant start in the SPL and much of that was down to Burley. But for different reasons he has been sacked or else letf. The answer for the title of this story has been answered a little bit today. The club have confirmed they have talked to former Chelsea boss Claudio Ranieri and former Newcastle boss Sir Bobby Robson. Chief executive Phil Anderton met with both men in Edinburgh as he looks for a replacement for George Burley.



A club spokesman said: "We can confirm talks with various applicants, including both Ranieri and Robson. "That is in line with the type of pedigree that we are looking for and we are encouraged by the talks so far." Ranieri managed Chelsea from 2000 to 2004, taking them to second in the English Premiership, before he was replaced with Jose Mourhino. He has also managed at Fiorentina and Atletico Madrid and his second stint at Valencia ended in February after just eight months. Ranieri, who also steered Chelsea to a Champions League semi-final, told BBC Sport he was keen for a return to English football earlier this month.
The 53-year-old is currently living in Rome, doing occasional media work. Former England and Newcastle boss Robson is 20 years older than the Italian but is also being considered by ambitious Hearts. Hearts chairman George Foulkes said: "I would prefer not to talk about the individual arrangements because we don't want it all to take place in the media - but Bobby Robson is one of the people we are looking at, there's no doubt about that. "We've had well over 20 expressions of interest from top quality managers, household names with great experience which confirms what I said that this is a plum job.
"We're sounding out people, we're having informal discussions with people and it will take some time to do that. "Some of them are in other parts of the United Kingdom and some are overseas. Hungary coach Lothar Matthaus is thought to be interested in the post, along with ex-Parma boss Nevio Scala. Hearts are also keen to talk to sacked Republic of Ireland boss Brian Kerr. Anderton told the club website on Wednesday: "I am close to finalising a short-list and every one of them is a manager with top-class European pedigree. "My sole concern is to ensure the board are presented with a selection of managers that can deliver success."
Burley parted company with the SPL leaders following a disagreement with Vladimir Romanov, reportedly concerning the major shareholder's interference with team affairs. Interim boss John McGlynn has said he could be interested in the vacancy but is unlikely to have the public profile demanded by majority shareholder Vladimir Romanov. "I would not knock the job back," he said. "I'm not saying I am putting my hat into the ring but if I was offered it then it would be an honour and a privilege to take it."
Intresting news coming out from the Hearts board today and I would think that the Hearts fans would be pretty happy with either Sir Bobby or Ranieri. Alot of names have been thrown into the hat and there is alot of good ones in there. Hearts are doing superb this season so far and alot of that has to be credited to former Derby boss George Burley. I would think Hearts better get the whole situation pretty soon because they would want everything settled at the club pretty soon.
Name:
Everton.
Nickname:
The Toffees.
Manager:
David Moyes.
Captain:
David Weir.
Stadium:
Goodison Park.
Capacity:
40,500.
Star Player:
Tim Cahill.
One To Watch:
Andy Van Der Meydee.
Young Gun:
Leon Osman.
Top Goalscorer Of All-Time:
Dixie Dean.
Most Appearances:
Neville Southall.
Profile:
Ever since Scotish man David Moyes has taken the hot seat at Everton, they have been one of the most inconsistent teams in the Premier League. In the three seasons he has been manager at Goodison Park they have finished 7th, 17th, 4th and this season thney are coming last. The Toffees have an illustrious history and are now the longest serving club in the top flight.
They also possess a proud record of five FA Cup wins. Their victory over Manchester United in the 1995 final at Wembley sparked Everton's best season in the FA Premier League era - sixth under Joe Royle. The Goodison Park academy discovered a real gem in teenage England international Wayne Rooney, who left Merseyside for Old Trafford in August 2004. Everton remain one of England's biggest clubs and with Moyes at the helm they could finally realise their potential and delight their huge fan base. The start to this season though has been less than impressive having only won one game and drawn against leaders Chelsea.
Other Club Profiles:
Irish midfielder Stephen Ireland has extended his stay at Manchester City by signing a new four year deal with the club. The promising 19-year-old made his debut with the senior team in the defeat to Bolton last month. He has now made six appearances in total and is expected to feature in the game against Aston Villa on Monday. "I am delighted with the contract - I spoke to the gaffer and said that I wanted to stay as long as I possibly could," he told the club's website. "To get an extension through to 2009 is absolutely brilliant for me. I want to stay here, keep playing and keep proving myself."


Great news for City because Ireland has proved he has got alot of ability in the first team. It is also good news for Ireland because I'm sure he would of been hoping for the offer of a new deal to come. Ireland has been playing extremly well for City in the last month or so and has been awarded two man of the match awards.
Paul Gascoigne has had another twist in his football carrer today as he was appointed Conference side Kettering boss. The 38 year old recently took over the club as part of a consurtium. "It feels good, I'm excited. I know it's Kettering Town and it isn't Premiership football," Gascoigne said. "But the plans we have worked on with (consortium leader) Imraan Ladak for the past six weeks have been exciting." The Midlands club, founded in 1872, is currently fifth in the Conference North - two divisions below the Football League. They have been drawing crowds of about 1,000 to league games this season, and Gascoigne said the aim was to become a league club.


"They haven't been in the Football League in 133 years, so that will be one of the main objectives to get this team up there. That will be something for the supporters to look forward to," he said. "I'm not going to say we'll do it this season or next season, there's a lot we can improve on, whether that's with the players we've got now or the players we bring in."
Gazza won a total of 58 caps at international level for England and was part of the Tottenham Hotspur team that won the FA Cup in 1991 although he seriously damaged his knee in a wild tackle early in the first half of their 2-1 extra-time win over Nottingham Forest. He played briefly for China's Gansu Tianma and England's Boston United as player-coach before retiring as a player in 2004. Consortium leader Ladak said he would make money available for Gascoigne to spend, but stressed the club would not have unlimited funds.
"We've had a look at a couple of players over the past few weeks. A couple of clubs have come up with extortionate prices because they feel that the club's going to be awash with money," he said. "We have a stadium issue that we need to sort out urgently because our lease is due to run out in the next few years. "So while there will be money to spend, we won't be paying anything over an acceptable price for players."
What a story for Gazza. His carrer has taken in from the likes of Lazio and Tottenham but he know ends up with conference side Kettering with all due respect. I am very intrested to see how he does at Kettering and hopefully in years to come they will be in the Football League. I suppose it is sort of good news for Kettering because he is a very high profiled person but it could be sort of bad news as well because Kettering might prefer to just get on with their business and not of lots of media surrounding the club now.
David Beckham has had the red card he received in Real Madrid's defeat to Valencia on Sunday rescinded. The England captain was booked for dissent and then sent off for sarcastically applauding referee Arturo Dauden Ibanez's decision. The club appealed using video evidence to prove that Beckham's behaviour had been neither "scornful nor sarcastic".


The 30-year-old will now be free to play for Real against Deportivo la Coruna on Wednesday. It was the second time Beckham had been sent off in a month after his dismissal for England against Austria.
Good news for both Beckham and Real but I'm not sure that the appeal should have been accepted, because they say that they recinded the second yellow saying that the applause was not aimed towards the ref but I really think it was.
Newcastle's Stephen Carr has received a one-match ban after team-mate Scott Parker's successful appeal against a booking in the game against Sunderland. Parker, 25, was booked for a tackle on Andy Welsh during Sunday's 3-2 win but claimed mistaken identity.

The Football Association agreed and transferred the booking to Magpies defender Stephen Carr. Carr, 29, was booked later in the game - meaning he effectively received two yellow cards - equating to a red. The good news for Newcastle is that the ban will cover up the Carling Cup game against Grimsby on Wednesday and Carr is struggiling with an injury so he probably wouldn't of featured anyway.


The decision by the FA is probably right because it certainly wasn't Parker who made the challenge on Welsh. I don't think Carr will be to bothered because he is only issing a Carling Cup game that he probably wouldn't of been playing in.
Former Manchester United captain David Beckham and former Everton midfielder Tomas Gravesen were both sent off last night as their club Real Madrid lost to Valencia 2-1. This is the second time this month that he has been sent off in a competitive game. The 30-year-old was given a yellow card for dissent and then sent off for sarcastically applauding the referee. Madrid described the dismissal as "unjust" on their website and said they may try and get the card rescinded. Beckham is now set to miss Wednesday's trip to Deportivo La Coruna through suspension.


Gravesen, meanwhile, got his marching orders eight minutes from time for a reckless lunge on Vicente Rodriguez, with Beckham following two minutes from time. Real Madrid boss Vanderlei Luxemburgo said: "I wasn't next to Beckham on the pitch so I can't say what he did and Gravesen's was a foul from behind. "I don't like to complain about referees. We have lost more than a game, we have lost two players." Gravesen was unrepentant after his red card. "It was a counter-attack and I had to take him down. I don't regret it and I would do it again if I had to," said the Dane. "I could not take the chance and let him continue his run. I didn't think it would be a red card but I still have to adapt to the Spanish style of refereeing." England's Jonathan Woodgate was left out of the starting line-up - despite scoring in midweek - with Luxemburgo preferring Sergio Ramos.
Bad news for both Beckham Gravesen because they will now miss some big games coming up including the game against Deportivo La Couruna. The news is even worse for Real because they are now going into a big game on Wednesday missing two key players. Isaw the two incidents and I thought Gravesen certainly didn't deserve a red card but the Beckham thing was just stupid on his part.
Newcastle have today defeated new boys Sunderland in a five goal thriller at St. James' Park. Shola Ameobi was first to score when his aerial threat proved too much for Sunderland to handle - first when he lost his marker to notch the opener and then three minutes later when he nodded in Charles N'Zogbia's hooked cross. Squeezed between Ameobi's first goals of the season came a strike of real quality from Lawrence, who arrowed a low shot into the bottom right corner. There was no time to catch breath as the frenetic pace continued - as did the quality of Sunderland's finishing. After jinking his way into a shooting opportunity, Elliott unleashed a curler from 25 yards, which sailed into the top left corner.


Souness and Emre celebrate after his tremendous free-kick
It was an unexpected passage of play, passionate and unusually open match. Dean Whitehead had been booked after only 35 seconds for a crunching tackle on Emre. But the Turkish international had the final say when he curled in a cracking set-piece. Steven Carr was lucky not to see red after he was booked in the second half, having escaped a caution in the first - which was given mistakenly to Scott Parker.
After the break Given somehow pushed Elliott's low shot around the post, while Davis saved Steven Taylor's header from point-blank range, having already thwarted Ameobi in the first half. Sunderland almost equalised for a third time when Anthony le Tallec flicked on a header and Elliott lobbed Given. Everyone at St James' Park turned to watch and the black and whites were relieved when the ball crashed back off the bar. Final score Newcastle 3-2 Sunderland.
I watched the game today and I have to say the seven minutes in which the first four goals were scored I will never forget. The game was exciting for a netural but it must of been the most nerve rackign game for the fans of both Sunderland and Newcastle. Graeme Souness is a lucky man tonight because if he had of lost the game today I think he would have been sacked. The win for Newcastle lifts them to 11th whilst the defeat for Sunderland keeps them in 19th.
Wigan have continued their great run of form recently by beating Aston Villa 2-0 at Villa Park. It was Paul Jewell's third win away from home all ready this season. A set-piece provided the first opening for Villa, with James Milner whipping in a free-kick from the right for Liam Ridgewell to head just wide. Kevin Philips had an even better chance minutes later, stealing in as Hughes' long ball bisected Arjan De Zeeuw and Stephane Henchoz, but Filan denied him with a sharp save. Wigan made the break through on 32 minutes when Henri Camara delivered a lovely cross that deflected of Aston Villa's Hughes to give the away side the lead. De Zeeuw's slip let Luke Moore in but his finish was woeful as he blasted high and wide with only Filan to beat.


Filan preserved his side's lead with a stunning save, changing direction in mid-air to parry as Bakke's shot deflected off Henchoz. Villa kept on squandering good opurtunities, and when Barry crossed from the left Moore rose highest but was unable to keep his header down. But as they pushed forward they exposed themselves to the pace of Wigan's strikers on the break, and Jason Roberts burst clear after Jloyd Samuel's mistake, only for the Villa defender to redeem himself by muscling Roberts out of his stride as he shaped to shoot. Camara's searing pace then took him clear but he selfishly opted to shoot with Graham Kavanagh well placed and Thomas Sorensen saved easily. The threat became real as Jimmy Bullard led a swift break and found Mahon who blasted a first-time shot past Sorensen from 23 yards. Final score Aston Villa 0-2 Wigan.
Brilliant result for Wigan as they kept up there great start to the season but the result for Villa isn't a pretty one because last week they won a crucial derby match against Birmingham and this result pretty rules out last weeks impressive win. The win for new boys Wigan now leaves them in an impressive spot in fourth whilst the defeat for Villa leaves them down in fifeteenth place.
Fulham today beat a pretty brutal Liverpool side 2-0 at Craven Cottage. The home fans paid an emotional tribute to midfield legend Johnny Haynes, who died on Tuesday. After a minute's silence, Fulham started quickest and should have taken the lead after five minutes. Malbranque's cross evaded Reina but Ahmad Elrich, making his first Premiership start, somehow blazed over from six yards. The rest of the first half, it has to be said was pretty dull until Claus Jensen's floated pass clipped off Sissoko and Alonso was slow to retreat, making Liverpool's offside appeals in vain as John collins finished. Fulham continued to press after the break, allowing Liverpool more space on the counter-attack.


Substitute Luis Garcia skipped past Alain Goma, but Warner dived to his right to tip away the Spaniard's supber curling effort and the keeper then kept out Sami Hyypia's fierce right-foot volley. Fulham wrapped up the win on 90 minutes when Malbranque jinked through the Liverpool defence and set up Boa Morte, who sent a glorious shot high into the roof of the net. The Reds were again left appealing for offside, but the referee ignored them once more and Benitez's side stay in the bottom half of the table. Final score Fulham 2-0 Liverpool.
Great result for Fulham following a pretty dull run of results. This defeat for Liverpool leaves still leaves them in search of their first away win in the Premiership since April. Liverpool were absouloutley miserable today and it's these types of games that they need to win if they want to be a top two side. The win for Fulham leaves them in fourteenth whilst the defeat for Liverpool leaves them just two places ahead of Fulham in twelfeth.
Birthday boy Kieran Richardson has celebrated his birthday by securing a new contract at Manchester United. The deal will keep the 21 year old at Old Trafford until 2009. The winger, who has won four England caps, returned to Old Trafford this season after a successful loan at West Bromwich Albion last season. "I am happy to commit my future to Manchester United," Richardson told the club's official website. "It's the club where I want to be and I couldn't imagine being anywhere else." Richardson's performances for West Brom last season earned him a surprise England call-up for the summer tour of the United States.


He scored twice on his debut against the US and despite the offer of another loan spell at the Hawthorns, the winger opted to stay at United and fight for a place in the first team. He has made eight appearances this season, mostly at left-back in place of the injured Gabriel Heinze. Richardson becomes the latest United player to sign a new deal at the club along with John O'Shea and Darren Fletcher.
Meanwhile Man United winger Cristiano Ronaldo is set to play against Tottenham tomarrow despite the
rape allegations
against him. The 20-year-old, who has denied the allegations, was arrested on Wednesday and questioned over claims that a woman was sexually assaulted on 2 October. Ferguson said: "Obviously Cristiano has had a difficult time, but he trained yesterday and today and he will be OK." United face second-placed Tottenham at Old Trafford on Saturday. They will be without Ryan Giggs, who Ferguson revealed has broken his cheekbone in three places. The Welsh winger was caught by an elbow in the Champions League draw against Lille on Tuesday and will be out for at least six weeks. "It will have to be plated," said Ferguson.
Good news on the Richardson and Ronaldo front but bad news about Giggs who is set to be out for up to six weeks. Richardson has played very well since he has come into the side due to injury and I think he deserves the new deal. The Ronaldo news isn't very nice for the game and hopefully the matter is resolved very soon.
Middlesborough got of to a winning start tonight in their Group D game away to Grasshoppers thanks to a Jimmy Flyod Hassellbaink goal. Viduka played a key role in Hasselbaink's goal, with the Australian becoming involved in a neat exchange of passes with Doriva. Boro's Brazilian midfielder then slipped the ball to the unmarked Hasselbaink, who side-footed it past Coltorti.
It was Hasselbaink's first goal of the season. Midway through the first half, Hasselbaink turned provider, laying the ball into the path of Nemeth, who dragged his shot wide. The game ended on a sour note for Hasselbaink, who was felled by a heavy tackle just before the final whistle was blown.


Meanwhile, Bolton earned a point away to Besiktas in their Group H opener thanks to a equaliser from Mexican star Jared Borgetti. the Turkish side still made an impressive start in front of a passionate crowd at the Inonu Stadium in Istanbul, taking the lead after seven minutes. A poor ball across defence from Ben Haim led to O'Brien losing possession and Tumer Metin sent Ailton through. The Brazilian striker does not look the most athletic of players but he had enough pace to stay clear of the Bolton defence before smashing the ball into the top corner of the net with the outside of his left foot for a stunning goal. Diouf made his way down the right flank before firing in a low cross that Borgetti turned home from close range with a clinical left-foot finish. Bolton continued to press and Diouf almost found the target himself before half-time, flashing a snap-shot just wide of the post.
Good results for both English side's because they weren't easy away games. I was very impressed by Boro because I thought the best they could of hoped for from tonights game was a draw. Besiktas' first goal was a screamer from Ailton but fair play to Bolton for fighting back to earn a point.
Liverpool have reached an agreement to sign Chilean Mark Gonzalez from Spanish side Albacete on a four-year deal. The 21-year-old winger will be unable to play for Liverpool until the start of next season as the club cannot apply for a work permit until next summer. In August, Liverpool's bid to sign the winger collapsed after the Home Office refused him a work permit because Chile's Fifa ranking was too low. When Liverpool tried to sign Gonzalez he had just suffered a knee injury.


Gonzalez has now returned to Chile, where he is continuing his rehabilitation. He said he was surprised by Liverpool's patience "because not all teams would wait for a player as they did". "Only the biggest teams do that. Now, I have to respond to their confidence with football." Next summer Gonzalez will be eligible for a Spanish passport on the grounds of residency.
I believe that this si a good deal for Liverpool because I have heard good coments about the Chilean. He is only 21 years old and already he has proven he is a class act at Albacete. I was also surprised at Liverpool's patience to wait for the player to come through the rehabilitation he is currently recieving.
The Football Association Of Ireland have decided to end Brain Kerr's reign in charge of Ireland after the side's failure to qualify for the 2006 World Cup. Kerr's contract ran out last week but the FAI have decided to not renew the deal after a meeting yesterday in Dublin. Kerr's future has been the subject of intense debate for the last week after Ireland saw their World Cup hopes ended when they could only manage a goalless draw with Switzerland.Kerr paid tribute to all the players he used during his time in charge and admitted he will take his time before deciding what to do next."I would like to thank all 45 players who played under me during my time in charge, and I would also like to thank the fans for their support," said Kerr.


"I will now take time out to consider the next stage of my career but I intend to remain in professional football." The FAI have opted to look for a new coach to guide the side in qualification for the 2008 European Championship."The board of the FAI met today (Tuesday) and considered the implications of non-qualification of the international team for the World Cup in 2006," read an FAI statement.
"The board also assessed the prospect of achieving success in future European Championships and World Cup campaigns in the context of the development of the game in Ireland. "Following this meeting the board has indicated that the FAI is to recruit a new international manager to succeed Brian Kerr whose contract expired at the end of the 2006 World Cup campaign. "The board would like to thank Brian Kerr and the technical staff for their commitment and energy demonstrated during almost three years in charge.
"The board fully recognises the dedication and passion applied by Brian and his support team in their quest to gain qualification for the major championships. "The board also acknowledges both Brian and Chris Hughton's contribution to the game in their previous roles - Brian through his involvement in the development of the game across the under-age and technical areas and Chris as a distinguished player for his country for many years.
"The board's view was that the declining Fifa world rankings, Uefa standings and non-qualification for the 2006 World Cup were key issues for the Association. "The downward trend in our rankings and seedings has been very disappointing and will make qualification for future tournaments considerably more difficult and that has knock-on consequences for the development of the game. "Everyone involved in football is disappointed that Ireland have failed to qualify for the World Cup and reap the benefits of our involvement in terms of interest in the game and increased participation across the country.
"As an organisation, we have invested heavily over the past year to progress the game at all levels to bring more and more people into the game. "We now have more people taking part in football than any other team sport, but to further develop the game success on the international scene is an important catalyst. "A board sub-committee has been charged with making recommendations to the full board in respect of a new manager for the international team."
Many top top managers have already been linked with the vacant post including former Celtic boss Martin O'Neill.
I believe the desicion by the FAI is a good one because I just don't think Brain was good enough. He was a bit to defensive in his tactics and that is what cost Ireland their place in the 2006 World Cup. I would love to see someone like Martin O'Neill or David O'Leary get the job. I know it's not just Brain's fault for not qualifying but the majority of the blame has to go on him.
Manchester United trickster Cristiano Ronaldo has been arrrested on suspicion of rape. Scotland Yard has confirmed a man in his 20s was arrested after voluntarily attending a police station for a pre-arranged appointment on Thursday. The arrest is part of an investigation into allegations of rape at a hotel in central London on 2 October. A second man attended but was not arrested. The Manchester club said it is "not commenting at the moment".


Not very nice news for football because football dosen't want to be associated with rapists. Bad news for his club Man United because if he is officially arrested then he will miss a few crucial games coming up for United.
A few details about appeals and fines and what not coming out of the FA today. The one I'm going to start with is the incident between Aston Villa manager David O'Leary and Premiership refferee Graham Poll. O'Leary ran across the Birmingham pitch after his side's 1-0 derby win and gestured towards his chairman Doug Ellis in the directors' box. He ran past referee Graham Poll on the way and the charge relates to a comment made to the match official. O'Leary has until 1 November to respond to the charge. The FA were awaiting Poll's report before taking any action and have deemed the referee's description of events as serious enough to take action. An FA statement also said Villa's manager: "has also been reminded of his responsibilities in relation to his post-match celebrations".


Meanwhile Blackburn's Zurab Khizanishvili's red card has been recinded after the club appealed against the red card decision. Khizanishvili was dismissed after tripping Djibril Cisse, but the FA overturned the decision and he will therefore not serve any suspension. But the FA rejected Bolton defender Ricardo Gardner's appeal against wrongful dismissal during the 5-1 defeat by Chelsea. Gardner was sent off for handball and will serve an immediate one-game ban.
I would say the rulings made by the FA today are pretty fair. They were definetly right to recind Khizanishvili's red card because it wasn't really a bad challenge. If he wasn't awarded the red card during the match on Saturday I certainly could have seen Blackburn getting something out of the game. The decision not to recind Gardener's red card is a good decision because it was so blatent. The O'Leary incident has totally lost me because all I saw on Match Of The Day on Sunday was that he ran over to the other side of the pitch and saluted the chairman but I din't see the incident between him and Graham Poll.
Wigan striker Henri Camara has apoligised to his boss Paul Jewell after Jewell was angry at his reaction to been substituted during the side's 1-0 win over Newcastle on Saturday. The African striker ignored Jewell and headed straight down the tunnel. Jewell issued a reprimand, describing the Senegal international's actions as "disrespectful" to his team-mates. "I was tired after a bad week. I was upset about Senegal not qualifying for the World Cup and had done a lot of travelling," said Camara.


Camara said the frustration had caused him to act as he did. "It is not normally in my character to show petulance, and this is the first time I reacted like that to being substituted," he said. "I live to score goals and when I don't, I get frustrated. "But the manager was right to take me off." Camara said he had the "utmost respect" for Jewell.
"He is a great coach and I want to fit into what's happening at Wigan. "I've put this behind me and am just concentrating on scoring goals for Wigan." Jewell was happy to accept Camara's apology, confirming: "Henri came to apologise to me and as far as I'm concerned the matter is closed."
Good news for all at Wigan football club because if he hadn't apologised then he certainly wouldn't of been playing in the clubs next game away to Aston Villa. Camara has been in great form so far with Wigan and has helped fire them all the way up to sixth in the table.
Middlesborough's Portugal defender Abel Xavier has failed a drugs test and has immediatly been given a World wide ban from football but for how long remains to be seen. The 32-year-old former Liverpool player was tested after the Uefa Cup tie against Xanthi on 29 September and produced a positive sample. It is not known whether the substance detected in the sample is regarded as performance-enhancing or recreational. Xavier has won 20 caps for his country and first came to England in 1999, when he joined Everton from PSV Eindhoven.


He spent two and a half seasons with Everton before moving to Liverpool, but despite scoring on his Liverpool debut, he only made 13 league starts at Anfield. After a loan spell at Galatasaray, he became a free agent and joined Roma at the start of this year, leaving when he failed to agree terms for a new contract. He joined Boro at the end of August as a replacement for Michael Reiziger, who left the Riverside to join PSV. Xavier has played for Boro since the Xanthi game, in the 3-2 Premiership win over Aston Villa, but he was not involved in Saturday's 1-1 draw with Portsmouth.
John Scott, UK Sport's director of drug-free sport, insists that football is as clean as it can be. "Obviously you can never be 100% certain," he told BBC Radio Four. "But the Football Association has one of the largest programmes in football in the world. "We work with them very closely to constantly improve it and we're working with them to ratchet up the number of tests and the nature of tests. "But as well as tests, you must have a very strong education programme. You have to keep reinforcing the message."
Dissapointing news for Xavier because he was lucky to get another chance in England and now he has blown it. Over the last few weeks he has started playing well for Boro but now he probably won't play again for them. To be honest I'm getting a little bit worried at the amount of players been suspended for realted incidents. Bad news for the game of football.
Thierry Henry is a surprise inclusion in Arsenal's squad to face Sparta Prague in their Champions League group game. The French striker has not played for the Gunners since 24 August but returns ahead of schedule as Arsene Wenger juggles with a lengthy injury list. Robin Van Persie and Gilberto are defeinetly out due to injury and jetlag. Henry and Campbell were scheduled to return in the Premiership at the weekend but Wenger had hinted he may bring them back early.


As it is Henry has been given the nod for his first outing after aggravating his groin injury on international duty for France against the Republic of Ireland. He has sat out seven Arsenal games since he scored twice in the 4-1 win at home to Fulham. Dennis Bergkamp has not travelled because of a fear of flying, while Freddie Ljungberg, Sol Campbell, Ashley Cole and Alexander Hleb are injured.
Great news for Arsenal fans but I personally think Arsene Wenger is rushing him back a little to early. Arsenal have had a lot of injury problems this season so far with injury including news signing Alexander Hleb been ruled out for up to two months. Although I'm not an Arsenal fan I would love to see Henry coming back from injury and scoring many many goals.
Man City edged out West Ham 2-1 today but really it should have been much more for City. City beat Wets Ham in front of a record attendance for the season of 43,647 to lift them to fourth place in the league. City started brightly and nearly scored after 10 minutes. Mills flicked a teasing corner from Kiki Musampa towards goal only to be thwarted by Benayoun. But West Ham were powerless to prevent Cole and Vassell's superb interplay creating the space for City's opener. The two strikers exchanged passes, opening up the City defence, before Cole - who turned 34 on Saturday - curled the ball across Carroll from a tight angle.


On the stroke of half-time, Konchesky cleared off the line again, heading away Onuoha's effort after another Musampa corner rattled the West Ham defence. City continued to threaten after the break - Carroll saving from Cole and Vassell in quick succession. As the match opened up, a flick from Harewood inside his own half set Etherington through on goal but, after eluding three players in pursuit, he could find no way past James.
Carroll, who was becoming increasingly involved, saved from Vassell and then palmed away a strike from Musampa, but the ball broke for Cole via Danny Gabbidon and the striker smashed the ball into the net. Cole should have completed his hat-trick after 75 minutes but, with time to pick his spot, he shot wide from 10 yards. Benayoun almost notched a late goal for the Hammers but James smothered the ball at his feet. But Benayoun did play his part in West Ham finding the net, his angled pass playing through substitute Zamora through to slide the ball past James on the stroke of full-time.
To be perfectly honest City should have won the game by at least three or four goals because they had so much clear cut chances. The win for Stuart Pearces men lifts them into a Champions League spot and level on points with Manchester rivals United. City were in control of virtually all of proceddings and West Ham couldn't create enough chances to take something away from the City Of Manchester Stadium.
Newcastle right-back Stephen Carr has become the third player this week to call time on his International carrer for Ireland after they failed to qualify for the 2006 World Cup. Carr joins Manchester United captain Roy Keane and Birmingham full back Kenny Cunningham who also quit the international scene during the week. The full back's decision comes as something of a surprise as he is still only 29 and has only won 39 caps for his country. "I have made my decision, and there is no going back for me now," Carr told Newcastle's official website. "I just feel the time is right to call it a day with Ireland. It was disappointing for the squad, the manager, and the whole country that we didn't qualify for the World Cup.



"I would have loved to have represented my country in Germany next summer and maybe called it quits after that, but it wasn't to be. "Failing to qualify for the World Cup was a huge disappointment for me personally. I missed the last World Cup because of injury, and this time we ended up finishing fourth in the group so we didn't go through. "I think it's time for me to stand aside now, and let some of the younger lads coming through have the opportunity to play for Ireland. "I'll be 34 the next time the World Cup comes around and at that stage of my career I wouldn't feel as though I could do myself or Ireland justice in the competition should we get through. "This has been a tough decision for me to make, but I have no doubt it is the correct one for everyone concerned."
Very surprising news to see Carr quiting the Ireland team because he is only 29 years old. He has been a great player for Ireland over the years but I thought he would at least stay on until the European Championships in 2008, but he feels it's time to stop playing international football. Alot of news has been coming out of the Ireland camp recently after they failed to qualify for the 2006 World Cup, including the manager to be sacked, Roy and Kenny quiting the international scene but I was certainly not expecting anything like this news.
Chelsea and Man United have both had very convincing wins over Sunderland and Bolton respectivly. Chelsea avoided a massive scare when Stelios Giannakopulus gave his side the lead when he finished from six yards out. Chelsea's response saw Del Horno head just wide and Bolton scramble the ball away after a Joe Cole shot was saved by keeper Jussi Jaaskalainen. Chelsea battled back and were rewarded soon after the break when Ivory Coast international Didier Drogba was quickest to react after Lampard's free-kick was parried by Jaaskalainen.



And Chelsea powered into the lead when Lampard drove the ball home after Drogba had the presence of mind to produce a clever backheel as he was swarmed by defenders. Bolton's misery was then compounded when Gardner was red-carded for handball and Lampard scored from the subsequent free-kick. Drogba converted Lampard's corner with a well-timed near-post strike for his second and Chelsea were proving irresistible. Gudjohnsen's goal only served to cap an emphatic comeback for the Premiership leaders. Final score Chelsea 5-1 Bolton.
Meanwhile Man United travelled away to Sunderland and left with all three points in the bag after a very convincing performance. In the first half Sunderland looked the better side putting alot of pressure on United but United proved how good they were at turnning defence into attack when Van Nistelrooy flicked John O'Shea's pass onto Ji-Sung Park, who in turn squared for Rooney to close in on goal. After rounding Davis, the United striker scored from a tight angle with a shot that Justin Hoyte just failed to stop with a desperate goal-line slide.
Sunderland came out for the second half with real intent but, despite all their endeavour, had Davis to thank for keeping them in the game. Van Nistelrooy seemed certain to convert Rooney's drilled cross before Davis deflected the ball out of his path. But Van Nistelrooy sealed victory, shooting across and beyond Davis after Rooney had played him in. Irish striker Stephen Elliott ensured a dramatic finish with a brilliant strike past Van der Sar - and United's keeper had to make a brilliant last-gasp save to prevent Le Tallec from equalising with a free-kick. United made sure of victory when substitute Rossi - an American striker who has previously played for Parma - found the back of the net. Final score Sunderland 1-3 Man United.
Very convincing wins for both Man United and Chelsea today. Chelsea have now opened up a 10 point gap on United although United do have a game in hand, and with
Arsenal losing
today, few would bet against Chelsea winning the title for the second year running. Bolton must be sick tonight after getting of to a great start they had to go and blow it all. Altough Sunderland lost today they actually didn't play that bad and I think 3-1 quite flaterred United. The win for United lifts them to third whilst the defeat for Sunderland puts them back in the relagation zone. The win for Chelsea keeps them at the top whilst the defeat for Bolton leaves them in seventh place in the Barclays Premiership table.
Wigan and West Brom have both claimed three points today surprisingley when Wigan beat Newcastle and West Brom beat Arsenal. It was an early kick-off at The JJB stadium and it looked asthough Newcastle were still asleep in the match. In the first ever league meeting between the sides, Premiership new boys Wigan refused to be easily intimidated by Graeme Souness' men. Roberts' goal five minutes before the break was the deserved reward for a fiesty first-half performance. Roberts had already hit the woodwork 10 minutes in, after sprinting past defender Robbie Elliott, and nine minutes later McCulloch headed a Wigan corner over the crossbar.


But Newcastle battled back strongly and hit the post when Lee Bowyer struck with a nice shot. Newcastle can feel very unhappy tonight with the officials after Alan Shearer's header clearly crossed the line with one of his trademark headers but the assistant didn't give the goal. Wigan were reduced to ten men soon after when Lee McCulloch took down Turkish international Emre with a nasty challenge but he came of worst and was about to be substituted but was sent off so Wigan had to hold out with ten men. Final score Wigan 1-0 Newcastle.
At The Hawtorns today West Brom pulled of a shock defeat to pretty much kill Arsenal's chances of winning the title. Arsenal took the lead when Swiss defender Phillipe Senderos vollied home from a Reyes corner. Kirkland was soon called into action, tipping a Bergkamp effort over, and the flurry of activity in the wrong half of the pitch from the home perspective forced Robson into a change of tactics. He pushed Horsfield up front alongside Kanu, turning a 4-5-1 into a 4-4-2. It was an Arsenal old boy who scored the equaliser for West Brom, Kanu volling home after a poor clearance by Senderos.
It was the first goal Arsenal had conceded in 338 minutes of Premiership football and seemed to puncture their self-belief before slowly and surely they reasserted their authority. When Robson replaced Kanu with Darren Moore it seemed as if he was happy with a point, but Carter had other ideas, rifling a wonderful shot beyond Jens Lehmann's despairing dive. It was the first time the Baggies had won in the Premiership having fallen behind and their first home win over Arsenal in 22 years.
Great victories for both West Brom and Wigan but for the other teams embarrising defeats, with all due respect. Arsenal's chances of winning the title this year have all but gone after Chelsea continued their good form with a comfortable home win and Man United securing a 3-1 victory away from home. They are now fourteen points behind their London rivals. Wigan have moved into a Champions League spot into fourth and West Brom move up to fourteenth.
Paul Jewell and Danny Murphy have both been rewarded for their good run with their clubs Wigan and Charlton respectively by been named Manager and Player of the month for September. Jewell's newly-promoted side went through the month unbeaten and established themselves in the top half of the table. The Latics collected seven points from a possible nine, recording away wins at West Brom and Everton.


The Londoners are flying high in the Premiership in second place and Murphy's contribution has been crucial. He scored both goals in the 2-1 victory over West Brom and his performances against Birmingham and Chelsea led to many tipping him for England selection. Murphy is the second Addicks player to receive the prize this term following Darren Bent's August award.

I would have to say that both awards are pretty well earned by both Jewell and Murphy. At the start of the season I said that Wigan would be relagated but with the start they have got of to I think they might just stay up. Danny Murphy has been playing superb this season for Charlton and I was sure he was going to be called up to the England for their two recent World Cup qualifiers.
Manchester United's Darren Fletcher and John O'Shea have both extended their stay at Old Trafford by signing new long term deals. They have both extended their deals until 2009. "We are delighted, it represents our vision of making sure all the young players are here for a long time," said United boss Sir Alex Ferguson. Darren Fletcher, 24, has established himself as a first team player at United in the last year and has made his way into the Scotish national team. O'Shea, 24, has made seven Premiership appearances this season.


The Republic of Ireland international has been covering for Gary Neville and Gabriel Heinze in defence, but can also play in midfield. Both Fletcher and O'Shea have been at United since they were trainees. Ferguson also revealed that 20-year-old Portuguese winger Cristiano Ronaldo is close to signing a new deal.
Good news for United because both players have made their way into the starting eleven and United are lucky to have the both of them. They are both only twenty four years of age so they still have a good eight or so years in them. The news that Cristiano Ronaldo is near to signing a new deal is even better because he is just quality.
Arsenal summer signing Alexander Hleb has today been ruled out of action for at least two months with a knee injury. Hleb, 24, was injured against Scotland and joins Thierry Henry, Robin van Persie, Sol Campbell, Ashley Cole and Gilberto on the sidelines. "Hleb will be out for six to eight weeks," confirmed Arsenal manager Arsene Wenger. "He is due to have surgery on his knee on Friday." Wenger added: "I can't remember having injuries like this before but it's not a crisis. "We have lost many players over the break when we should have come back refreshed," said Wenger. "For some it is a question of days, and others - like Ashley Cole and Hleb - it is a matter of six to eight weeks." Hleb has been one of Arsenal's most impressive performers so far this season after joining for £10m from Stuttgart during the summer.


Bad news for Arsenal because he has started playing well in the last few months and they will probably miss him. Arsene Wenger will not at all be happy because he picked up the injury on international duty for his country. Hleb cost the Gunners £10million and they won't be to happy that he is already picked up a nasty injury. Hleb is only 24 and he has many years left in his carrer but hopefully the injury does not reacour again.
The FIFA World Player Of The Year nominees have been announced and the nominees include four English players. The English players are Steven Gerrard of Liverpool, Frank Lampard of Chelsea, David Beckham of Real Madrid and Wayne Rooney of Manchester United. The list also includes last years winner Ronaldinho and Juventus maestro Pavel Nedved. Four African players appear, but only one Argentine was seen as worthy of making the list.


Complete shortlist of male nominees:
Adriano (Inter), Michael Ballack (Bayern Munich), David Beckham (Real Madrid), Gianluigi Buffon (Juventus), Cafu (AC Milan), Cristiano Ronaldo (Man Utd), Deco (Barcelona), Didier Drogba (Chelsea), Michael Essien (Chelsea), Samuel Eto'o (Barcelona), Steven Gerrard (Liverpool), Thierry Henry (Arsenal), Zlatan Ibrahimovic (Juventus), Kaka (AC Milan), Frank Lampard (Chelsea), Paolo Maldini (AC Milan), Pavel Nedved (Juventus), Alessandro Nesta (AC Milan), Jay-Jay Okocha (Bolton), Raul (Real Madrid), Juan Roman Riquelme (Villarreal), Arjen Robben (Chelsea), Roberto Carlos (Real Madrid), Robinho (Real Madrid), Ronaldinho (Barcelona), Ronaldo (Real Madrid), Wayne Rooney (Man Utd), Andriy Shevchenko (AC Milan), Ruud van Nistelrooy (Man Utd), Zinedine Zidane (Real Madrid).
No real surprises although I would of thought Barcelona's Mexcican defender come midfielder Rafeal Marquez would of been worthy of making the list. I'm not to sure on who will win it but I firmly believe that Inter Milan's Adriano would be one of the favourites along with last years winner Ronaldinho. The team with the most players shortlisted is Real Madrid and I find that hard to believe because they have not been playing well in the last two years or so and yet they still manage to get six players listed for the FIFA World Player Of The Year award.
Republic of Ireland boss Brain Kerr's future is to be discussed by FAI officials next week after Ireland failed to qualify for the 2006 World Cup in Germany. The FAI has said it will "consider the implications" of Kerr's side failure to reach the World Cup finals amid growing speculation he will be sacked. The 0-0 draw against Switzerland ended the Republic's hopes of qualifying. Kerr, who was appointed in January 2003, has indicated he will not resign after his contract ended on Wednesday. Kerr refused to comment on his own future following Wednesday's disappointment in Dublin. FAI chief executive officer John Delaney, meanwhile, praised Kerr and his staff for their efforts during the unsuccessful campaign.


"Football is the most popular team sport in Ireland and the interest in a World Cup year would have helped grow the game even further," Delaney said. "Everyone associated with the quest for qualification - Brian Kerr, the technical and support team, the players and squad members and the staff in Merrion Square - have all applied tremendous effort in terms of commitment and dedication to the task. "Unfortunately, despite the highest levels of planning and preparation by Brian and all the support team, our collective efforts have not been sufficient to take the squad to Germany next year."
Delaney has said that the FAI will not suffer financially from failure to qualify as they had budgeted for such a scenario. However, he added: "Nevertheless, the additional income from a major championship campaign would have been a very welcome addition to our investment in the game at home."
Personally I think it's time Ireland appointed a new manager, someone like Martin O'Neill. All Kerr has done for Ireland is draw, draw, draw. The only wins Ireland got in the group were against the bottom two, which I believe is unacceptable. I now it's not just the managers fault for everything, but this time it is mainly Kerr's fault for being to defensive in the group. I actually think the FAI will stick with him because they have no sense what so ever. I was at the game last night and I have to say that the team was brutal, apart from Richard Dunne who was awarded man of the match.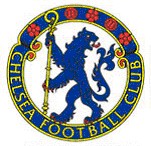 Name:
Chelsea.
Nickname:
The Blues.
Manager:
Jose Mourinho.
Captain:
John Terry.
Stadium:
Stamford Bridge.
Capacity:
42,500.
Star Player:
John Terry.
Young Gun:
Shaun Wright-Phillips.
One To Watch:
Micheal Essien.
Most Appearances:
Ron Harris (655 games).
Profile:
Chelsea have been a very successful team in recent years due to a very big cash injection by Russian billionaire Roman Abramovich. With the money they have signed some top players from all over Europe and alot of those players helped Chelsea to their first title win in 50 years when they won the 2004/2005 season. Chelsea boss Jose Mourinho has been touted as one of the best managers in the world and he was appointed last year and they went on to win the title with him in charge. Chelsea have started bringing in some young English talent including Joe Cole and Shaun Wright-Phillps naming two. Chelsea have got of to a great start this season and some say that they have already won the title because their arch rivals for the title have all got of to average starts. Chelsea are now considered a dominate force in England now and few would predict that they won't become a dominent force in the World.
Other Profiles:
Arsenal
Aston Villa
Birmingham
Blackburn Rovers
Bolton Wanderers
Charlton Athletic
Middlesborough midfielder Ray Parlour is set to miss the next two months of Boro's campaign after undergoing an operation to repair damaged knee cartilage. The former Arsenal and England player has not played since an appearance as substitute in the 2-0 defeat by Sunderland on September 25. Boro do not expect the 32-year-old to return until early December, however that is their best prognosis and Parlour's comeback could be put back until closer to Christmas. Parlour has already missed matches against Xanthi and Aston Villa, and he will also be a spectator for the UEFA Cup group games against Grasshoppers, Dnipro and AZ Alkmaar.


This sure is bad news for Boro because ever since Parlour has joined the club he has done well and they will miss him. Parlour is 32 years old and he certainly dosen't have long left until he will hang up his boots and give up the game, so this is a big blow for himself, But I suppose he is right to take the operation sooner rather than later.
A Roberto Carlos Wonder Free-Kick. It was against France, It was in France. To be honest when I was watching it, it looked as though it was going very very very far wide but it just curled and curled and curled and went in past a helpless Fabien Barthez. An absouloute beauty!

Click here to watch it.

Bolton have today signed former Fulham defender Martin Djetou after a successful trial with the Trotters. The 31-year-old has been training with The Trotters recently in the hope of convincing Sam Allardyce he can solve his defensive problems. Allardyce's backline has been torn apart due to injuries and Djetou has been drafted in for the rest of the season. Though Djetou is short on match sharpness, Allardyce admits the stopper could make his debut against Premiership champions Chelsea this weekend. "After the number of injuries we have sustained of late, I had to move quickly to bring in more depth," Allardyce told the club's official website."When I heard Martin was out of contract I jumped at the chance of bringing him to Bolton.


"We have earmarked the need for Martin to work on his match fitness but there is an outside chance that he could go straight into the squad for the Chelsea game on Saturday and our Uefa Cup match, the following week, against Besiktas." Djetou has had previous Premiership after spending two seasons on loan at Fulham. He played for Nice last season but left the club in the summer and had an unsuccessful trial at Duisburg before clinching his move to The Reebok Stadium.
This move for Bolton can only be a good one because they are very short on defensive options right now. There is no fee at all involved so that is another good bit of news for Bolton. I have to be perfectly honest and say I didn't see him in action for Nice, but I did see a bit of him at Fulham and he is half decent. Djetou is 31 years old, but sure he won't be playing in every game for Bolton because he just wouldn't be able too. Good piece of business by Big Sam.