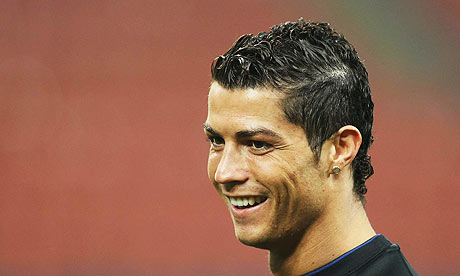 In my opinion, yes.

In Cristiano Ronaldo's opinion, "I don't know."

Yes, after weeks and months and maybe even years at this stage, of will he, won't he, it would appear we have got out biggest indication yet that Cristiano Ronaldo may well be about to become a Real Madrid player after all.

Speaking before tonight's Champions League final defeat at the hands of Barcelona, the Portuguese winger seemed pretty confident he would remain at Old Trafford next season, stating he was happy at the club and he wanted to remain a Manchester United player.

A frustrating 90 minutes in Rome tonight has appeared to change Ronaldo's mind.

With Real Madrid waiting in the wings, I personally think Sir Alex Ferguson should and quite possibly, will opt to cash in on Ronaldo this summer. There is no doubt Florentino Perez (the Real Madrid President to be) will be in contact with United in the summer about the possibility of signing the 24-year old and I feel if the La Liga giants were to offer anywhere near the £80 million being talked about, then the Premier League Champions should take the money and run.

It is clear for all to see that Ronaldo always has a move to Real on his mind. As much as United would miss the FIFA World Player of the Year, the money raised from his sale could be used to bring the likes of Franck Ribery and Karim Benzema to the club and I know I would prefer the French pair over Ronaldo.

What do you think? Should United fight to keep hold of Ronaldo or should they just let him go? Comments below please.
1 comments: