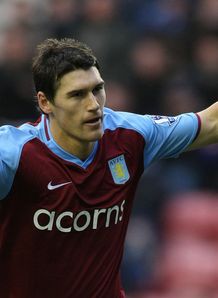 I ask this question after there were fresh reports in some newspapers today that Liverpool were ready to make a summer move for the Aston Villa midfielder.

Yes, after all last summer's constant speculation, Gareth Barry has once again been linked with a move to Anfield. After admitting earlier this year that he would leave Villa Park if Martin O'Neill's men didn't qualify for the Champions League this season (which now looks pretty certain), he has today been linked with a cut-price £8 million move to Merseyside.

The reason for the massive decrease in his price-tag is the fact that his contract is due to expire at the end of next season. We all know that Reds boss Rafa Benitez is a big admirer of Barry's, however does he really need another central midfield player at the club.

My personal response to that would be no.

Benitez already has three quality central midfielders to chose from in the shape of Steven Gerrard, Xabi Alonso and Javier Mascherano. He also has the likes of Lucas and Damien Plessis if he is really stuck, so bringing Barry to the club would just be a waste of money.

There's no denying Barry is one of the best midfielders currently plying his trade in the Premier League, but is he better than the three currently filling the midfield for Liverpool at the moment? I don't think so.

What do you think? Should Benitez do all he can to bring Barry to the club or should he spend his money elsewhere? Comments below please.
5 comments: