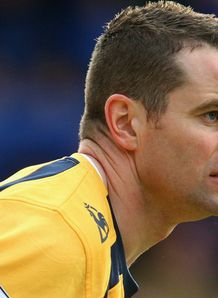 Shay Given proved to be the hero of the night for Manchester City as they progressed to the last eight of the UEFA Cup. The Premier League side were beaten 2-0 on the night by Danish side Aalborg, however it was City who prevailed on the night, winning 4-3 on penalties.

All in all, City were lucky to go through on the night. Mark Hughes' side looked truly awful for all 120 minutes of the game and there is no doubt they will need to improve of tonight's display if they want to go all the way to Istanbul.

The performance of Brazilian striker Robinho was particularly poor. The former Real Madrid man looked disinterested from the off and it came as no surprise to me to see him substituted at the beginning of extra-time.
0 comments: