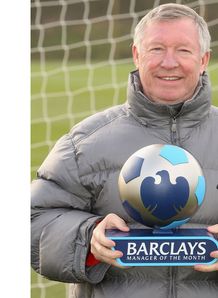 Manchester United pair Sir Alex Ferguson and Nemanja Vidic have today picked up the awards for the Premier League manager of the month and player of the month respectively for the month of January.

United have climbed above both Liverpool and Chelsea last month to reach the summit of the Premier League which has left everyone wondering can anybody even get close to them this season.

Sir Alex Ferguson's men didn't concede a single goal in January and as a result came through the month without any hi-cups. The key to United's flawless month was undoubtedly the big Serbian, Nemanja Vidic (who incidentally leads Football Corner's latest poll which can be found on the top right of the site).

The 27-year old contributed in no small part to United keeping a total of five clean sheets and Vidic even chipped in with two goals. The highlight of the month for United was, undoubtedly, their 3-0 victory over Luis Filipe Scolari's Chelsea. As a I mentioned in the title, I think Ferguson and Vidic are both very deserving winners of the awards.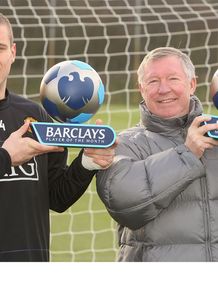 You will not be surprised to hear that this isn't the first time Ferguson has won one of these awards. This is now actually his 22th manager of the month award, whereas this is Vidic's first ever player of the month award. I just hope for Man United's sake this doesn't prove to have a negative affect on the field.

Things like this often do so it will be interesting to see how United do when they take on West Ham at Upton Park on Sunday afternoon. As always, you will find out how they and indeed everyone else gets on this weekend, here on Football Corner.


Now would be a good time to sign Vidic for your team. The former Spartak Moscow man costs just £6.5 million in this season's "You the Manager" and in my view, that is a proper bargain. You can still enter your team by following the link below to be in with a chance of winning some terrific monthly and weekly prizes.
0 comments: