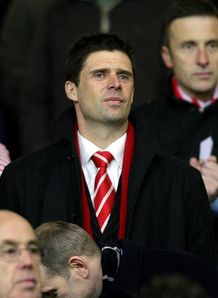 "Taking the current economy into account, we've made a bold and brave decision to sacrifice income in an effort to add strength in numbers."

That was the message from Sunderland chairman Niall Quinn after announcing that the club are set to cut their ticket prices for the 2009/2010 Premier League season. As we all know too well, the credit crunch is starting to affect how we all spend our money and this one gesture may be the catalyst for several more schemes like this.

Quinn is regarded as a legend at the Stadium of Light with the Sunderland faithful after spending several years playing in the red & white. Since becoming chairman back in 2006, Quinn has made an immediate impact. In his first season, Sunderland were promoted to the Premier League under the expert guidance of Roy Keane.

Since then, the Black Cats have managed to consolidate their place in the league, however, as with most Premier League clubs, their attendances have steadily decreased this season, something which Quinn is keen to address.

The club have now made the bold move to cut prices of all seats at the 49,000 seater stadium. There is at least £30 off all adult season tickets whilst it will cost just £19 for a junior (under-16) to buy a season ticket. That works out at just a £1 a game for anyone under-16 going to the games accompanied by an adult.

They are incredible savings for Sunderland fans and I think several other Premier League chairman should follow suit and lower the prices of tickets because at the moment there are far too many half-empty stadiums every weekend due to the ridiculous price of tickets. Somehow, I don't think the Glazier family will be doing the same at Old Trafford.

Tip of the hat to you Quinny!
0 comments: