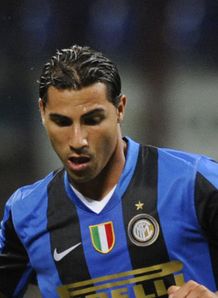 Tottenham manager Harry Redknapp has today admitted he spoke with Inter Milan boss Jose Mourinho about the possibility of bringing Ricardo Quaresma to the club. The Portuguese winger joined Spurs' London rivals Chelsea on transfer deadline day on loan until the end of the season, however Redknapp admits he was close to signing him.

With just hours left before the transfer window shut on Monday, it was revealed that Quaresma had flown into the capital to complete a move to the Premier League. At the time of his arrival it was believed that White Hart Lane would be his likely destination, however Chelsea boss Luis Filipe Scolari came in with a late move for the player.

When asked about the Quaresma situation, Redknapp had this to say : "I spoke to Jose Mourinho on Sunday night for half an hour, had a great conversation with him on the phone ... He was helpful as usual, and he said, 'Yes Harry, you can have him, no problem' ... But then Chelsea came in out of the blue, so it was difficult. He is an exciting player and I am sure Chelsea have a good loan player."

This may sound strange, but I think in the long run Redknapp will be happy he didn't sign Quaresma. The 25-year old is far to inconsistent for my liking and I personally feel he is overrated. During his time at Porto and indeed Inter, he made only a handful of outstanding performances and I think fans of the Premier League will be lucky to see one of those between now and May.

0 comments: