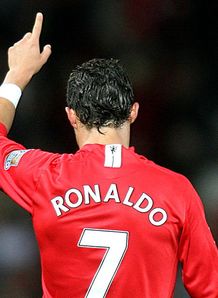 I know, I know, we've heard it all before but these latest quotes coming out of Real Madrid could be very significant.

Once again Real Madrid have reiterated their desire to sign Manchester United winger Cristiano Ronaldo. You might be saying, "well, they have been saying this for ages now". The reason why these latest quotes coming out of the La Liga giants could be significant is the fact that it is the new Madrid president, Vicente Boluda making the remarks.

When asked about Ronaldo, Boluda had this to say : "I am convinced we will see him at the Bernabeu."

In previous times, it was Ramon Calderon (the former president of the club) who was maintaining the club's desire to sign Ronaldo, however Boluda's comments mean that Man United boss Sir Alex Ferguson will have to put up with another summer of constant speculation.

Although I am hoping Ronaldo stays in the Premier League for many years to come, I think this summer will see the Portuguese international leave these shores. He has never hidden his desire to one day join Real and I feel Madrid's perseverance to sign the player will finally pay off when the transfer window opens in July. What do you think? Who will Cristiano Ronaldo be playing for next season? Leave your comments below.
0 comments: