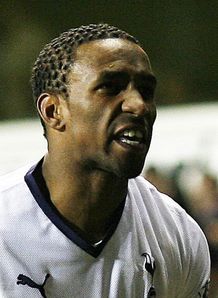 It has been confirmed this evening that Jermain Defoe will be out for the next ten weeks due to a foot injury. The England international was originally ruled out for just three weeks, however unfortunately for Spurs that is not the case and Defoe will not be out until April.

Defoe only returned to White Hart Lane just three weeks ago from Portsmouth for a fee of £15 million. The 26-year old has got off to a flyer since moving back to North London, scoring three goals in just four appearances for the club. With Defoe now set to miss a large chunk of the season, Harry Redknapp has decided to bring Robbie Keane back to the club.

It is a real shame for both Jermain and indeed Harry. Defoe has been terrific since moving back to the club and it is dissappointing that he won't get the opportunity to continue his good form. With Defoe now out injured, this will obviously mean Roman Pavlyuchenko and Keane will be the men to lead the line for Spurs over the next few months.

It will be interesting to see how Spurs cope without Defoe for the foreseeable future. What do you think will happen? Will Spurs continue to struggle without Defoe or might this have a positive affect on the side? Leave your comments below.
0 comments: