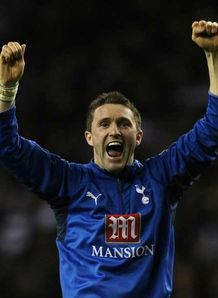 After 33 days the transfer window has finally shut.

Premier League clubs spent over £160 million on new players during the window with Manchester City and Tottenham spending a large chunk of that figure. The biggest deal of the window was Nigel de Jong's £18 million move to City, however it was Robbie Keane's £16 million move to Spurs on transfer deadline day which has got everyone talking.

Harry Redknapp brought three former Spurs players back to White Hart Lane in total with Jermain Defoe and Pascal Chimbonda also moving back in North London. The window will be remembered for many reasons but one thing that seemed to get the whole world talking was the world's richest club, Man City's unsuccessful pursuit of AC Milan star Kaka.

City made an offer of £107 million for the Brazilian playmaker mid-way through the window, however after days of speculation the bid was rejected, leaving Mark Hughes with an unhappy striker in Robinho.

I would just like to take this opportunity to thank everyone who visited the site throughout the window. Over 105,000 of you visited the site over the past month or so and that is in itself a big achievment for myself. So thanks again and make sure to stay tuned over the next few months for all the latest football news and views of the footballing nature as we approach the business end of the season.

So what did you think about that transfer window? Was it good, bad or just plain boring, share your views below by leaving a comment.
0 comments: