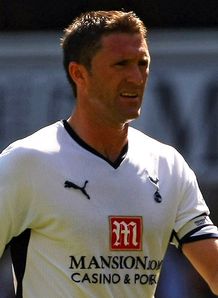 Harry Redknapp has now brought both Jermain Defoe and Pascal Chimbonda back to White Hart Lane but he may not be finished there. He has today admitted he would love to sign Liverpool striker Robbie Keane, who left the North London club last summer for a fee of £20 million.

The Republic of Ireland international has failed to impress at Anfield since his summer move and it has been widely speculated in recent days and weeks that he could be heading for the exit door just six months after arriving.

Manchester City have been linked with the player, however it is thought that Keane, 28, would prefer a move back to Spurs and it would appear Redknapp would love him back. Redknapp had this to say on the matter : "I wouldn't sit here and say I wouldn't like to have Robbie Keane at my football club, I'd be a liar, but he belongs to Liverpool so it is not an option unfortunately,"

"As a player and a person I have a lot of time for Robbie Keane. I think he's fantastic." I have always been a big fan of Keane's and I really feel sorry for the guy. It would appear to me and I am sure most people that he is trying a bit too hard at Liverpool to impress Rafa Benitez and I think maybe he might have to accept that it's just not working out. Would you Spurs fans welcome him back to the Lane? Liverpool fans, should you give Keane a longer chance to show what he's got? Leave your comments below.
3 comments:
keane is a waste of space at liverpool larne fc are putting an offer in of 17 million plus bertie fulton..