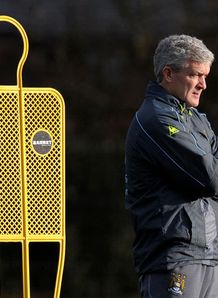 "Sacked in the morning, you're getting sacked in the morning". That was the cry of the West Brom fans as their team beat Mark Hughes' Manchester City 2-1 at the Hawtorns this afternoon to leave the world's richest club sitting just three points off the bottom of the Premier League.

It seems as though Hughes has been under pressure as City boss ever since Sheikh Mansour bin Zayed Al Nahyan walked in the door at Eastlands and despite the board insisting in recent weeks that they are fully behind "Sparky", I think it will only be a matter of hours not days before he is gone.

During his time as Blackburn manager, Hughes earned a reputation as one of the best young British managers. That led to him being appointed as the City boss in early June and since then it has certainly been one heck of a roller coaster.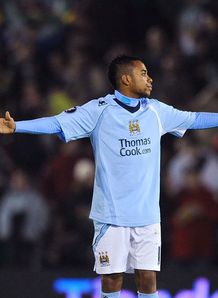 The first day of the season saw City slump to a 4-2 defeat away at Aston Villa, which left City fans questioning whether or not they were capable of challenging at the highest level. Two comfortable victories over Sunderland and West Ham soon followed and then the day that no football fan will ever forget.

City sign Real Madrid striker Robinho for a British record transfer fee of £32.5 million.

This news sent shock waves across the whole footballing world. One of the world's most exciting talents signing for one of the most inconsistent teams on the planet. City fans couldn't believe their eyes. Of course, this made everyone at City very optimistic about the future and as most football fans do, the City faithful expected an immediate impact.

The optimism has failed to materialise on the pitch and with only one win in nine Premier League games, City now find themselves in a relegation battle. Hughes has spoke of his desire to strengthen the squad in January but unfortunately for him, I don't think he will be the man spending the owner's billions come the new year.
0 comments: