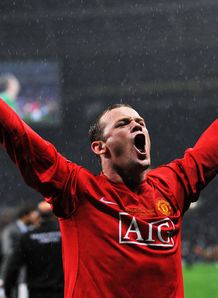 Manchester United are officially the best club in the world after winning the final of the FIFA Club World Cup. Sir Alex Ferguson's men ran out 1-0 winners over Ecuadorian side Liga De Quito thanks to a goal from Wayne Rooney.

The Premier League Champions found it difficult to break down their opponents for large parts, however they finally made the break through with twenty minutes left on the clock. Cristiano Ronaldo laid the ball to Rooney, who in turn expertly finished from the edge of the box.

Despite the win, it's not all good news for United. Nemanja Vidic was shown a straight red card just after the break and may face a suspension. Great achievement by United, however I just hope that this doesn't affect their bid for the title this season because things like this can often have a negative affect on the team's league form.
0 comments: