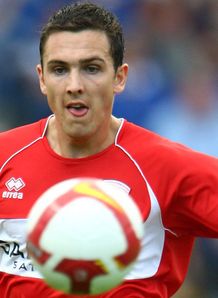 Tottenham are in talks with Middlesbrough about a possible £15 million move for Stewart Downing. The England international has been linked with a move to Spurs for what seems like decades now, however Boro boss Gareth Southgate has always insisted "I don't have to sell, unless I want to buy."

Spurs boss Harry Redknapp is keen to strengthen during the January transfer window, with Downing understood to be his number-one target. The 24-year old is widely renowned as the best left-sided midfielder in the country (only because England have no other left-wingers) and has over 20 caps for the national side.

I have never been Downing's biggest fan, in fact I am probably one of his biggest critic. If Spurs were to splash £15 million on Downing, quite frankly, I think they would be wasting their money. I know a lot of Spurs fans who would most definitley disapprove of Downing arriving at White Hart Lane in January because he is just wouldn't improve the side in any way.
0 comments: