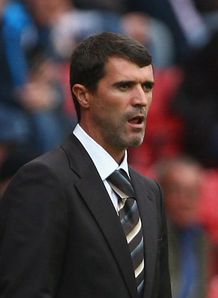 Roy Keane has today decided to part company with Sunderland. The former Republic of Ireland captain has left the club after what can only be described as a shocking run of form which sees them sitting 18th in the Premier League.

Keane's future at Sunderland came into question after their latest defeat to Bolton Wanderers last Saturday afternoon. His side were beaten 4-1 at the Stadium of Light and after the game Keane had this to say : "I ask myself every day if I'm the right man for Sunderland ... I asked myself this morning, and I said I was. Sunday morning, if the answer's no, we'll have to look at it."

Keane joined Sunderland back in 2006 and guided the club to promotion in his first season. During his time at the club he was a real favourite with the fans, however in recent weeks things have gone downhill. The fans began to show their disapproval at the side's performances by booing after the full time whistle, much to the annoyance of Keane.

Early favourites to take over from Keane are former Bolton boss Sam Allardyce and former West Ham manager Alan Curbishley. This has obviously been coming for some time. It was clear for all to see that over the past few weeks Keane hasn't been the same. I wouldn't expect him to make an immediate return to management, however when (or should I say if) he returns I think it may be to former club Celtic.
0 comments: