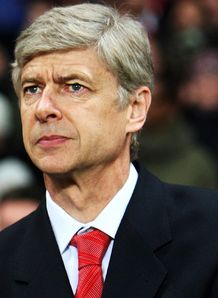 Arsenal manager Arsene Wenger had today been told he will have money to spend when the January transfer window opens. The North London club have struggled this season, currently lying 5th in the Premier League, 10 points behind leaders Liverpool and Chelsea, with fans demanding investment in the team.

The Gunners spent just £18.55 million on new players during the summer, a figure that was well behind some of their nearest rivals. Liverpool spent more money on Robbie Keane than Arsenal spent all summer, whilst Manchester United spent over £30 million on Dimitar Berbatov.

Arsenal chairman Peter Hill-Wood had this to say about the matter : "He certainly has money if he wants to spend it ... There have been suggestions we keep stopping him from buying - that is not the case ... He's very sensible with the way he approaches the transfer market, he's not going to buy anybody just because the press or fans say he should ... He's only going to buy somebody if he thinks they're going to improve what is a young squad but a very talented one."

Although I do admire Wenger's ability to integrate one of the youngsters into the first team, I do however feel he needs to sign a £25 million player in order to have a chance of competing for titles. It may of been OK for Wenger just to spend £10 million here and there and different players five years ago, but now clubs have so much money and they are using it and if Arsenal aren't careful they could fall behind.
0 comments: