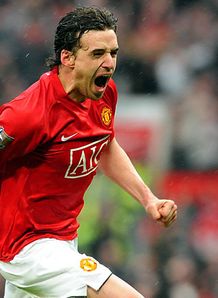 Manchester United are ready to offload Owen Hargreaves after the midfielder picked up yet another injury. The England international only joined the Red Devils a year and a half ago from German giants Bayern Munich for £17 million however his time at the Premier League Champions has been marred by injury.

Hargreaves is to undergo surgery on a persistent knee problem which is likely to keep him out for up to six months. A Daily Mail source claimed : "The doctors hoped the injections would help the problem but everyone has accepted now it needs another approach,"

"Owen has been very down but is hopeful this will help the problem in the long term ... United paid a lot of money for Owen so there is pressure for him to do well. But his injury has stopped him showing what he can do."

It is a real shame to see the 25-year old injured again. There is no doubting that on his day, Hargreaves is one of the best midfielder players in Europe. I would not be one bit surprised to see him leave Old Trafford once the January transfer window opens because I am sure Sir Alex Ferguson is fed up at this stage and may just try and cash in on him.
0 comments: