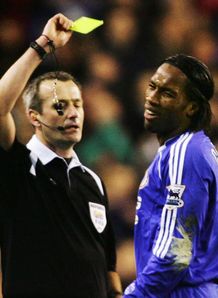 Inter Milan manager Jose Mourinho has today claimed that Chelsea striker Didier Drogba is a diver. The former Chelsea boss has today decided to speak out about the Ivory Coast international and this is what he had to say :

"I am no longer Chelsea coach and I do not have to defend them any more but I think it is correct if I say Drogba is a diver." Mourinho brought Drogba to Stamford Bridge back in 2004 for a fee believed to be worth as much as £24 million.

Great stuff from Mourinho. Even the biggest Drogba fans will agree with Mourinho, Drogba is a diver. I would love to see if Chelsea met Inter in the latter stages of the Champions League and if Drogba was involved in a dodgy penalty decision.
0 comments: