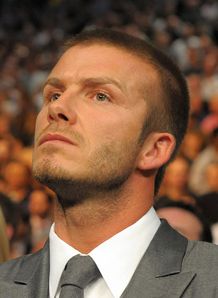 David Beckham has today joined Serie A giants AC Milan on a short-term loan deal. The England international was desperate to move to Europe in order to keep himself in Fabio Cappelo's plans for the national side and has decided to leave MLS side LA Galaxy for their close season.

The former Real Madrid and Manchester United midfielder joined LA Galaxy two years ago in a move that shocked the footballing world. The 33-year old has managed to regain his place in the national squad despite Cappelo leaving him out of his first England selection.

Interesting move. Beckham was and still is a great player who is without doubt one of the best passers of the ball in the game. It is expected that Beckham will join up with AC in January and although the length of the deal hasn't been declared I feel it will last around about two months before he has to return to America for the start of the new season in March.
0 comments: