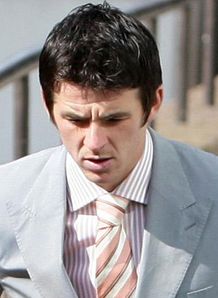 Joe Kinnear has revealed that Joey Barton will start Newcastle's Premier League encounter with West Brom. This will be the first game which Barton has started since his release from prison, which has been the centre of much debate in football over the past few months.

The former Manchester City midfielder was only a substitute in Newcastle's 2-1 defeat to Sunderland at the weekend, with the player receiving much abuse from the home fans whilst warming-up. He even had missiles thrown at him from the Sunderland fans, however Kinnear is keen to get Barton back in the team.

Kinnear was quoted as saying : "Joey will start. I am pleased he is back in the fray. He is a very decent player ... I'm hoping all the supporters will get behind him and support him. Joey will be doing the best he possibly can for the club and the supporters."

Although I personally think Barton is a scum bag and he deserves all the abuse he is getting, I still feel he is a very good player. During his days at Man City he was without doubt one of the best midfielders in the country but for his own actions he has seen his career slow down dramatically but could tonight be the night that he shows the footballing world who the real Joey Barton is.
0 comments: