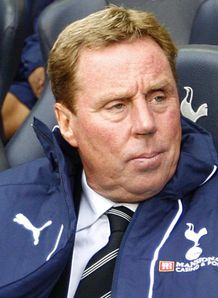 Tottenham manager Harry Redknapp has opened the door for Tim Sherwood to return to White Hart Lane after five years away from the club. Sherwood, 39, has been offered a role in Redknapp's new coaching staff at the North London club, however he is currently considering his options.

Sherwood, who currently works as a pundit on Setanta Sports, had this to say about the offer : "I'm due to speak to Harry but I have a lot of things to consider ... It's a great opportunity - there must be a queue a mile long for that job." Sherwood left Spurs in 2003 to join Redknapp at Pompey and now five years on, Redknapp has made him a totally different offer.

Redknapp has been quoted as saying : "Tim's knowledge of the game is tremendous and he tells it as it is. He's terrific in the dressing room ... He's got a big future in the game if he takes that gamble." Sherwood has expressed a desire to return to Spurs but he doesn't know if he could give it "One million percent of my time".

I really think this could be a superb move for Spurs if Sherwood does in the end join. Sherwood would provide great Premier League experience for Spurs, with the former England international having captained Blackburn to the title back in 1995. Overall I feel it would be a great move for both parties and lets hope a deal happens.
0 comments: