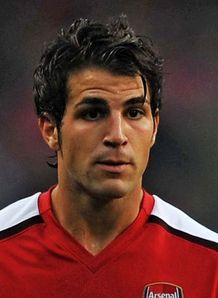 Arsenal midfielder Cesc Fabregas has today admitted he may opt to leave the Gunners at the end of the season for a return to Barcelona. The Spanish international spent his youth days at the La Liga giants, however he decided to join Arsenal back in 2003, where he has become a firm fan favourite.

Fabregas, 21, has quickly become one of Europe's best midfield players since breaking onto the scene at Highbury in a League Cup tie against Rotherham United back in 2003. Fabregas has been linked with numerous returns to the Camp Nou in recent months but as yet nothing has happened and the European Championship winner still has several years left on his contract at the club.

"Right now I'm fine at Arsenal but I cannot deny that to return and play for Barca would be a dream come true," Fabregas told Catalan based radio station RAC 1. "I chose to stay at the club last summer and right now I'm totally focused on the reason for that decision which was to try and win trophies. "We'll see how things have gone by the end of the season.

These are definitely worrying comments for all Gunners fans. There is no doubt that Fabregas is one of, if not, the best player at the club at the moment and without him Arsenal would be half the team they are now. I feel if he were to leave next summer, it would not only be bad for Arsenal, it would be bad for the Premier League because Fabregas is certainly one of the brightest talents in the league.
0 comments: