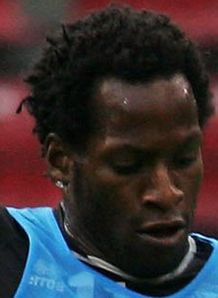 Rangers defender Ugo Ehiogu is in talks with Cahmpionship side Sheffield United after it was confirmed he had been released by the Scottish giants.

Ehiogu has spent just over a year at Rangers and United boss Bryan Robson is keen to bring him to Bramill Lane after working with him at Middlesbrough several years ago.

"At my stage I need to be playing football, but I will always have good memories, none more so than my goal at Parkhead last season," Ehiogu told the club's official website.
"I've really enjoyed my time at Rangers. They are a massive club and I hope they go on to win the championship this season." The 30-year old has 4 England caps to his name and well over three hundred Premier League appearances.

Bryan Robson told the club's official website: "I've worked with him before and he is interested in joining the club. "He has got vast experience and he's terrific in the air."
0 comments: