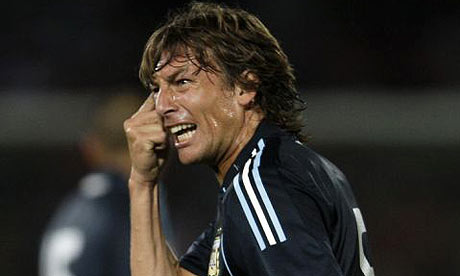 Tottenham are preparing a move for Real Madrid defender Gabriel Heinze after the player admitted a move back to the Premier League would interest him.

The Argentine international has spent only two years away from England since leaving Manchester United back in 2007, however the 31-year old admits he would open to the possibility of one day returning.

Heinze had this to say : "I would not mind playing Premier League football again. I am aware that several clubs are interested, but I must speak with Real Madrid first."

Spurs boss Harry Redknapp is desperate to add to his defensive options this summer and the North London have already held talks with Real about the possibility of bringing Heinze to White Hart Lane. Liverpool, Chelsea and Manchester City have all been linked with Heinze in recent weeks, however Spurs are believed to be the only club who have made their interest known to the La Liga giants.

Personally, I don't think Spurs should break the bank for Heinze. If they could secure his services for somewhere near the £4 million mark then he would be a decent acquistion. It will be fascinating to see how this one pans out over the next few weeks so make sure you stay tuned to Football Corner for all the latest.

What do you think? Would Heinze be a good signing for Spurs? Comments below please.
5 comments: