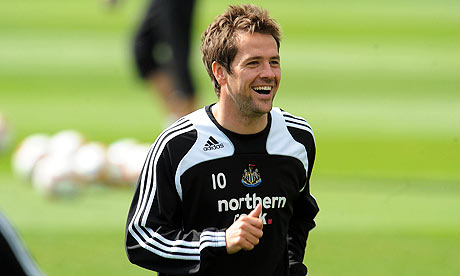 Following his announcement that he won't be signing a new deal with Newcastle United, Michael Owen has been linked with the likes of Hull and Stoke City. Contrast that to just five years ago when Owen was putting the finishing touches on his move to the mighty Real Madrid.

The former England and Liverpool striker has come in for some heavy criticism in recent weeks after it was revealed that he had sent out a 32-page brochure to several Premier League teams in a desperate bid to find a club.

So, Football Corner wants you to sum up Owen in jut three words. If I had to chose just three words to sum up the 29-year old, I would use the words : very injury prone. Please tell me your three words by leaving a comments below and as always, make them funny.
24 comments: