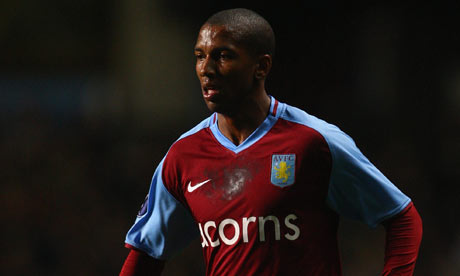 Ashley Young appears to have caught the attentions of a few Premier League managers. It was reported earlier this week that Chelsea's new manager Carlo Ancelotti was interested in signing the PFA's Young Player of the Year, however Tottenham boss Harry Redknapp is now looking to see off competition to bring Young to White Hart Lane.

Aston Villa boss Martin O'Neill will no doubt be doing all he can in order to hold onto Young after losing one of his key players, Gareth Barry earlier in the week. Since arriving at Villa Park back in 2007, Young has been in tremendous form, earning himself a place in Fabio Capello's England set-up.

It has been reported this morning that Spurs will offer Villa £8 million and David Bentley in exchange for Young.

Quite frankly, that offer is pathetic. If Villa were to accept that offer, which I'm 99% certain they won't, they would be crazy. At the moment, they have one of the best wingers in the country in the form of Young and let's be honest, Bentley has been diabolical since arriving in North London last summer.

Personally, I wouldn't be at all surprised if Young does eventually leave Villa this summer, however I do think it will be nearer the £25 million mark. He is an outstanding talent, who I'm sure all Villa fans will be desperate to see remain at their club. I feel Young is well capable of playing Champions League football next season and it would not be too much of a shock to see him sign for a top four club.

What do you think? Comments below please.
2 comments: