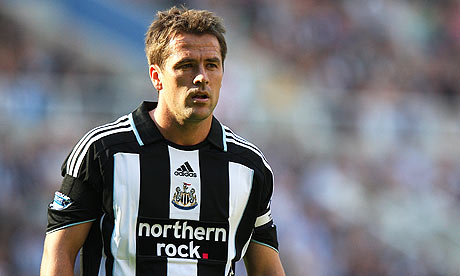 Reports in one English paper today suggest Everton may be about to gamble on Newcastle striker Michael Owen.

The one time European footballer of the year has been plagued with injury in recent years, since his arrival at St James' Park back in 2004, making only 77 appearances during his time on the North East.

With Newcastle now relegated and Owen's contract now expired, it looks certain that the 29-year old will be looking for a new club this summer and if you are to believe what you read in the papers, that club may be Everton.

It wouldn't take a genius to realise that the Toffees need another striker and with Owen now a free agent, Everton wouldn't have to break the bank to bring him to Goodison Park. One stumbling block may be Owen's huge wage demands.

It has been well documented in recent months that Owen has/had quite a hefty salary during his days at Newcastle (£120,000 to be precise), however it is understood that he is willing to half his wages to secure a move to a Premier League club. With Owen himself an Everton fan, I really do think this move is bound to happen.

Everton need a striker and Owen needs a club so I feel it's only a matter of time before we see the former England hero in a blue shirt. What do you think? Would Owen be a decent signing for David Moyes or should he set his sights on someone else? Comments below please.
1 comments: