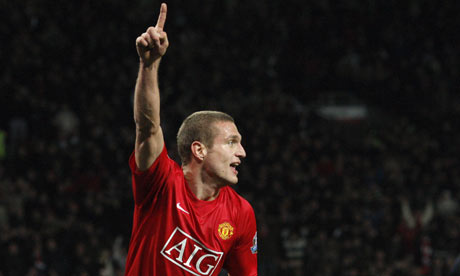 Despite reports linking Manchester United defender Nemanja Vidic with a move to Real Madrid this morning, it would appear the move won't be happening.

It was rumoured today that the Spanish giants were preparing a £30 million bid for for the Serbian international, however Vidic's agent has moved quickly to deny the rumours.

Speaking about the player's future, Vidic's agent Silvano Martina had this to say :

"There are no prerequisites for Vidic leaving Manchester .... Despite the Champions League final loss, he is at a great club with much ambition, and which has reached the final of the greatest European competition for two consecutive years. This season, he also won the Premier League."

Even if Real were to make a bid of £30 million, I doubt whether or not Sir Alex Ferguson would have accepted it. Vidic has a massive success since arriving at Old Trafford back in 2006 and although his form hasn't been quite up to scratch of late, I think United would be mad to let him go.

He is an integral part of United's defence and without him I feel United would really struggle to maintain their status as the best team in England. It will be interesting to see if a certain Cristiano Ronaldo follows Vidic's example and pledges his future to United. Stay tuned to Football Corner for all the latest.

What do you think? Comments below please.
0 comments: