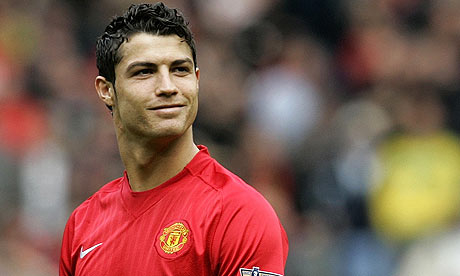 Cristiano Ronaldo has this evening put pen to paper on a six-year contract with Spanish giants Real Madrid. The announcement brings to an end Ronaldo's six year spell with Premier League Champions Manchester United.

It's been over two weeks since the news broke that an £80 million fee between Real and United had been agreed and finally the news has broke that Ronaldo has agreed personal terms with the La Liga club.

A statement released just a few minutes ago read : "Real Madrid and Manchester United have signed the final agreement for the transfer of the rights of the player Cristiano Ronaldo effective July 1. The player will remain at Real Madrid for the next six seasons and will be presented on July 6 at the Bernabeu stadium."

No matter what you think of Ronaldo, you will all have to agree that the Premier League won't be the same without him. He was an incredible character both on and off the field who I for one, will sorely miss. I really wish him the very best of luck with his move and let's hope one day he returns to England to play, even if it was just for a Champions League encounter.

What are your thoughts on Ronaldo? Comments below please.
1 comments:
As a player, he'll be a big miss for the team. His power, pace, finishing and presence on the pitch will all take some forgetting - BUT, as a person..... GOOD RIDDANCE ! Trust SAF to spend wisely & to inject fresh pace, penetration and hunger into the squad again and you never know, United just might come out of this even better than before. And look out for at least one BIG surprise on the transfer front!