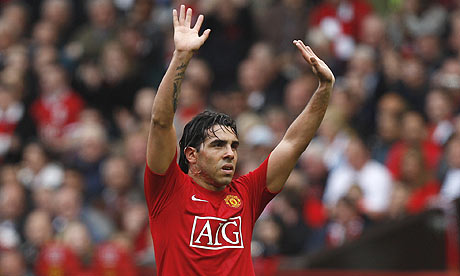 It looks certain that Carlos Tevez will not be a Manchester United player next season after the Argentine striker did not board the bus home from Rome.

The 25-year old came on as a second-half substitute in United's 2-0 defeat to Barcelona in last night's Champions League final, however he failed to make any impact and many people believe that was Tevez' last game in a United jersey.

Despite the fact Sir Alex Ferguson has insisted in recent weeks that United are doing everything they can to sign Tevez on a permanent deal, many people, including myself, believe Tevez' future lies away from Old Trafford.

Manchester City are currently the bookmakers favourite to sign Tevez, however Liverpool are also understood to be interested in signing the former West Ham man. As we all know by now, United fans adore Tevez, but I'm sure even they are already resigned to losing their number 32. Whoever does eventually sign him will have a hell of a player on their hands.

What do you think? Comments below please.

For another take on this, visit an educated right foot.
2 comments: