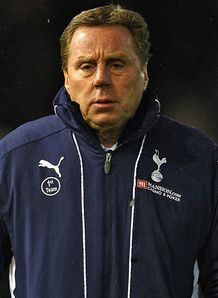 It's official, Tottenham are all but guaranteed to exit the UEFA Cup next Thursday.

Harry Redknapp's men were beaten 2-0 on Thursday evening away to Shakhtar Donetsk and although that doesn't sound too bad a result, it would appear their chances of turning that deficit around next week at White Hart Lane are now slim to none.

Redknapp fielded a much-changed side in Ukraine last night and the former Portsmouth boss has today confirmed he will field an even less experienced side next Thursday.

"I gave one 17-year-old (Dean Parrett) his debut and might have four 17-year-olds next week ... When we play the second leg it will only be half as strong as this side."

Spurs have a busy few weeks coming up so I am not at all surprised that Redknapp has given up on the UEFA Cup. The North London club face Hull City on Monday before Shakthar on Thursday and then finally the trip to Wembley to face Manchester United in the Carling Cup final. It is a little disappointing to see Spurs give up on Europe this season because I think they could have gone a long way in the tournament but I agree with Harry when he says Premier League survival is far more important.

Do Spurs have any chance of progressing through to the final 16 of the UEFA Cup? I certainly don't think so but what do you think? Leave your comments below.
0 comments: