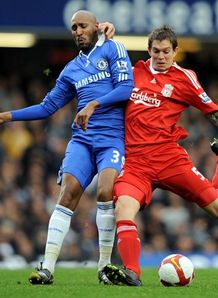 Daniel Agger's future at Liverpool looks uncertain after the player claimed he would leave the club in the summer if he did not get more first team football. The Danish international has struggled this season to force his way into Rafa Benitez' starting eleven due to injury and the form of Martin Skrtel and it looks as though his time at Anfield may be coming to an end.

The 24-year old has made less than a dozen Premier League appearances this season and with AC Milan reportedly interested in his services in looks increasingly likely that he will leave Liverpool once the transfer window opens in July.

When asked about his future on Merseyside, Agger had this to say : "Let me be honest and admit that if I don't play then it's untenable and it can't go on like that ... It's never fun as a footballer when you don't play every time ... But that's my situation in the club right now. I feel I'm good enough."

When Agger arrived in England back in 2006, I must admit I was really impressed with him. During his first season with Liverpool he was superb but unfortunately it hasn't worked out for him over the past 18 months or so. I feel the arrival of Skrtel from Zenit St Petersburg last January has really prevented Agger from progressing at Liverpool and a move away in the summer could do him the world of good.
0 comments: