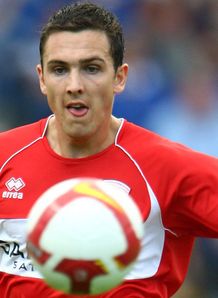 Tottenham have today been hit by yet another set-back in their bid to sign Middlesbrough winger Stewart Downing. The England international handed in a written transfer request this morning, however the club rejected it within hours of receiving it, leaving his move to White Hart Lane in doubt.

Spurs boss Harry Redknapp is desperate to bring Downing to North London as soon as possible to try and cure the club's current left-sided problems. It is believed that Spurs made an improved offer for Downing just this morning, however that was rejected along with the transfer request.

Boro chief executive Keith Lamb had this to say on the matter : "We received a written transfer request from Stewart this morning. It was considered before being rejected ... Prior to receiving the transfer request, we received an improved offer for Stewart from Tottenham.

"We immediately rejected this offer and informed Tottenham that Stewart Downing is not for sale and any further interest they have in the player will not be entertained." It is clear from these comments that Boro boss Gareth Southgate is keen to hold onto the 23-year old. Personally, I think it's only a matter of time before Downing forces his way out of the Riverside. I feel Spurs will eventually cough up the money needed to sign the player, however it will take some time before Boro give in.
0 comments: