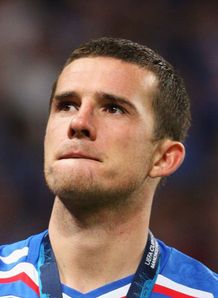 Newcastle United have today enquired about the possibility of signing Rangers captain Barry Ferguson. Magpies interim-manager Joe Kinnear has admitted he wants to bring in at least four new faces this month and the Scotland international is now understood to be his number-one target.

When asked about the possibility of Ferguson arriving at St James' Park this month, Kinnear had this to say : "I have enquired about Ferguson, but we will wait and see what the outcome is .... We are finding it difficult to bring certain players from clubs. Our bids haven't been accepted so far."

Although I think Ferguson would be a magnificent signing for Newcastle, I feel they will find it difficult to persuade Rangers to sell. Gers' boss Walter Smith is unlikely to want to sell his captain and I would surprised to see Ferguson, 30, arrive on Tyneside this month. If anything does happen, you'll find out here on Football Corner, so stay tuned.
0 comments: