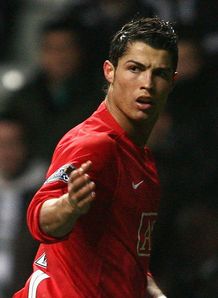 Boy weren't Manchester United impressive last night? Sir Alex Ferguson's men simply destroyed West Brom at the Hawthorns last night, beating the Premier League's bottom side 5-0 to move three points clear at the top of the table.

Despite a relatively slow start to the season, United have gone on a magnificent run since their 2-1 away defeat to Arsenal. Since November 8th, United haven't conceded a single league goal which has played a major role in the side's climb to the top of the table.

Edwin Van Der Sar deserves a lot of credit. Many have been quick to criticise to Dutch keeper in the past, however he has certainly proved his critics wrong this campaign. United have conceeded just 10 goals in 22 league games this season and along with Van Der Sar, I feel Nemanja Vidic also deserves a great deal of credit for that.

The big Serb has been outstanding this season and if United are to claim their 11th Premier League title this season, they need to keep him fit. In midfield, you have the likes of Ryan Giggs and Michael Carrick, who have been in tremendous form of late and who could forget about Cristiano Ronaldo.

The Portuguese winger has had a very very quiet season so far, but despite that he has still managed 10 league goals, which is a brilliant return for any midfield player. I will be completley honest here and say that I have been impressed with Dimitar Berbatov over the past few months.

During the first few weeks of his time at Old Trafford, I must admit I was quick to cristice to former Tottenham man, however he has shown his quality over the past few months and I think he desrves a lot of praise. With United only really hitting fourth gear right now, my question to you is, can anyone stop them from claiming yet another Premier League crown? Personally, I think not, but I would love to hear what you have to say. Leave your comments below.
4 comments: