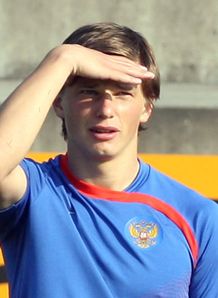 It's been, without doubt, the most annoying transfer saga this January. Arsenal's pursuit of Zenit St Petersburg playmaker Andrei Arshavin. The Russian club have so far rejected Arsenal's first bid of £12 million for the player, however it Zenit have still to accept or reject Arsenal's improved bid of £15 million for Arshavin and I don't know about you, but I am finding the whole situation a bit annoying.

It happened in the summer as well. Arsenal's North London rivals Tottenham were interested in the player for a long time and when they finally started making bids for the player, Zenit kept asking for more nd more until Spurs eventually cooled their interest. It is clear for everyone to see that Arshavin wants to leave Zenit and I think the club should do the sensible thing and accept the Gunners bid for the player.

Arshavin is now 27-years old and I feel it is time for him to move to a major league like the Premier League. There is no doubt Arsene Wenger could really use a midfielder right now, with Cesc Fabregas currently out injured, and I am sure he is getting quite annoyed at the situation. There are now only seven days left in the transfer window and if Arsenal fail to land Arshavin, it leaves them little time to find another player of that quality.

So what I want to know from all Arsenal fans is, should Wenger forget about trying to sign Arshavin or should he continue to pursue the Russian international? Leave your comments below.
1 comments: