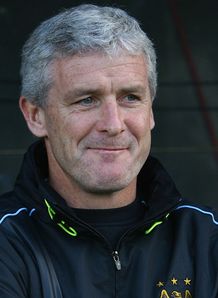 Manchester City manager Mark Hughes is to be given £200 million to spend on new players as the clubs Arabian owners look to turn the club into one of Europe's elite. City have struggled so far this season, currently lying just two points of the bottom of the Premier League table with the side in much need of improvement.

Just how much Hughes would be given to spend on strengthening the team has been speculated for weeks, but now it appears as though the owner Sheikh Mansour bin Zayed al Nahyan has come up with a figure. City have been linked with nearly every player in world football over the past few months but Hughes is believed to be interested in David Villa and Lassana Diarra in particular.

It will certainly be fascinating to see how City go about spending all the money in January. With Hughes currently under pressure at the club, I feel the transfer window can't come soon enough for him. I think City will need to sign players at the very beginning of the window so they can have as much time as possible gelling the new signings into the side.

Judging by the picture, Hughes looks pretty chuffed at what he has to spend!
0 comments: