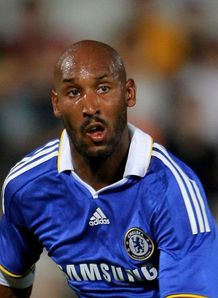 Now here's a great chance to win a hefty some of money. The Daily Mirror's fantasy football game "You the Manager" is giving away £10,000 to the Manager of the Month for December and you never know, it could be you.

Yes, all you have to do is follow the link below to enter your team to be in with a chance of winning the top prize. There is also £500 up for grabs for 2nd place and £250 for 3rd place. It costs £5 to enter and you can also avail of an offer which entitles you to five teams for the price of four.

When you sign-up you will have a £60 million budget to spend on eleven players (you must have a 4-3-3 formation). Here are some players who I feel are definitely worth a look : Petr Cech (Chelsea) - £5 million, Jamie Carragher (Liverpool) - £6 million, Stephen Ireland (Manchester City) - £4 million, Steven Gerrard (Liverpool) - £8 million, Crisitiano Ronaldo (Manchester United) - £9 million, Nicolas Anelka (Chelsea) - £5 million.

So enter your team now by following the link below.

0 comments: