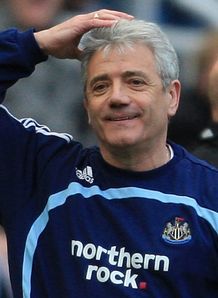 That's the view of our readers anyway. For the past week, Football Corner has asked you, the readers, if you think Kevin Keegan will return to Newcastle United for a third spell in charge and the answer is, no.

Here is the full result of the poll:

Yes ( He will return) 19 votes (34%)
No ( He won't return) 24 votes (45%)
Maybe ( He might return) 10 votes (18%)

Total votes : 53

I would like to take this opportunity to thank all our readers who voted and I would also like to urge all of you to vote in our latest poll on the right-hand side of the page, who will be the next Premier League manager to leave their job?
0 comments: