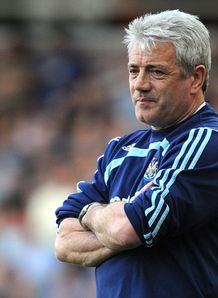 Newcastle United manager Kevin Keegan has resigned after days of uncertainty over his future. This has led to much uproar at St James' Park with the fans protesting against the owner, Mike Ashley and executive director of football at the club Dennis Wise, who the fans believed was part of the reason Keegan left.

After only coming back to the club he is adored so much at eight months ago, Keegan has decided enough is enough and has now decided to walk after days of uncertainty over his future. It was announced on Monday that Keegan had parted company with the club, only for it to be confirmed on the club's official website that he was in fact still their manager.

But now we all know he is gone and what next for the club. Well expect a massive backlash from the club, with a possible boycott for their next home game against Hull City. I personally believe Ashley may have to balls to appoint Wise, who the fans seem to hate so much.
0 comments: