Arsenal are today planning a £18 million bid for Aston Villa midfielder Gareth Barry after weeks of speculation about the Villa captain's future. Barry has been linked with Liverpool for some time now as Rafa Benitez has had several bids rejected for the 27-year old but Arsene Wenger is now looking to snatch Barry from Liverpool's grasps.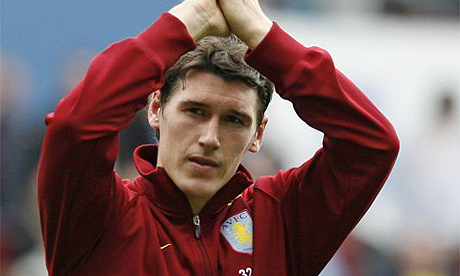 The England international has angered Villa boss Martin O'Neill by admitting his desire to leave the club and O'Neill did admit recently that it was more than likely Barry would not be at Villa Park next season. Barry has made over 325 appearances for the Premier League outfit in over 10 years at the club.

Personally, I feel Barry would be better off joining a side like Arsenal due to the fact that Liverpool already have half a dozen central midfield players and he may not be guaranteed a starting place at Anfield. But at Arsenal, they recently lost Matthieu Flamini and Wenger would certainly be using Barry in his starting eleven every weekend.
0 comments: