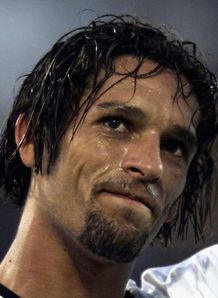 According to reports in several papers today, Chelsea are to make a £15 million bid for Palermo striker Amauri.

The Brazilian born striker has been linked with a move to the Premier League for some time now with Manchester City also said to be interested in the 27-year old. AC Milan and Juventus are also keeping a close eye on the situation at Palermo.

It is believed whoever wants to buy the striker will have to wait until the summer to secure the players signature as the Italian club are currently reluctant to sell. The player has spent just under two years with Palermo and has managed to score 15 goals for the club.

I have seen only bits and bobs of Amauri and I have to say he looks a very strong front man and I feel he would be very capable of playing for a top side like Chelsea. I have one slight problem with Amauri going to Chelsea and that is that the club would then have three strikers over the age of 27.
0 comments: