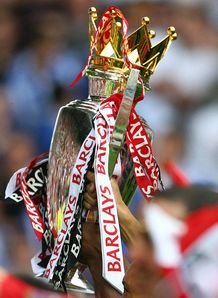 So we are now less than two weeks away from the kick-off of the 2010/2011 Premier League season and I'm sure, like me, you are all getting very excited.

There are three clubs, in my opinion, who have a real chance of lifting the title come the end of the season. Chelsea, Manchester United and Arsenal.

Many believe Manchester City may challenge for the title this season given the vast amounts of money they have spent over the last few weeks. David Silva, Jerome Boateng and Yaya Toure have all arrived at Eastlands this summer and if you have been keeping up with the sports news of late, you will know that City's spending may not be over just yet.

I personally don't believe they have what it takes to go all the way this season and I think they would be doing well to finish in the top four this time around.

If I had to put my money on any team, I would probably bet on Chelsea to retain their Premier League crown.

Meanwhile, at the other end of the table, there are a large number of teams who could easily be relegated this season. Blackpool will probably finish rock bottom with West Brom just above them in 19th and then it will be intriguing to see who finishes in the place above them. It really could be any number of six or seven teams who finish 18th but if I had to choose one, I would have to go with Birmingham.

We all love picking our squads for a fantasy soccer game before the season starts and one player I suggest you have in your team this season is Liverpool's Joe Cole. I am convinced he will be a big success at Anfield and I can see him scoring loads of goals this season.
0 comments: