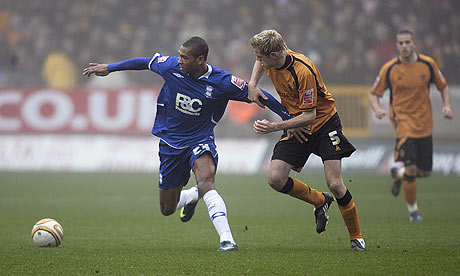 Today saw the Championship season come to a close, with Birmingham City booking their place alongside Wolves in the Premier League next season.

With both those sides now up, that leaves just one more team to join them out of four. The four clubs to book their place in this season's play-off's are Sheffield United, Reading, Burnley and Preston, however only one can go up, so who will it be.

Looking at the table, you would have to fancy Kevin Blackwell's Sheffield United to go up, being the side who finished just outside the top two, however it is often the case that the side who finishes 3rd don't go up.

Steve Coppel's Reading will look to make their stay in the Championship quite brief, having only been relegated from the top flight last year. They will now face 5th place Burnley, who, as we all know, have done tremendously well in the cup competitions this season. Owen Coyle's men saw off the likes of Tottenham and Arsenal on route to the semi-finals of the Carling Cup earlier this season, so a repeat of those kind of performances may see them to play-off glory.

Alan Irvine's Preston complete the line-up for this season's Championship play-off's. To say Preston squeaked into the final play-off spot would be a massive understatement. They made it in on goals scored, not even goal difference. Overall, Preston scored just one more goal than Cardiff City and ultimately it is they who go forward to face Sheffield United later this month.

So who do you think will join Wolves and Birmingham in the line-up for the 2009/2010 Premier League season. If I had to pick someone, I would probably say Burnley. The play-off's always provide some memorable matches and I'm sure this season will be no different. Comments below please.


0 comments: