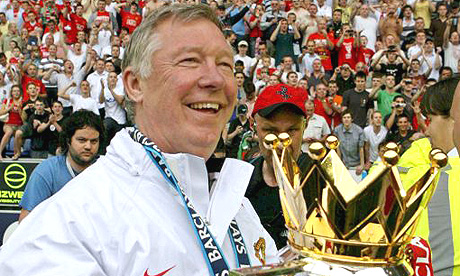 Even the most ardent Liverpool fan would have to agree that the title race is now over.

Tonight's 2-0 win for current Premier League Champions Manchester United, coupled with Liverpool's failure to claim all three points against Arsenal on Tuesday evening has left Sir Alex Ferguson's men three points clear and still with a game in hand (which is against Wigan at home).

Credit to Rafa Benitez. Back in February, it looked as though United were going to win the title quite comfortably, however that certainly hasn't been the case. Liverpool's form over the months of March and April was simply outstanding, with the 4-1 win at Old Trafford most definitely the highlight.

Despite this, it looks as though United will go on to claim their 3rd Premier League title on the trot come the end of May and you couldn't argue that it will be well deserved. Share your thoughts on this post, the title race and tonight's games by leaving a comment below.
0 comments: