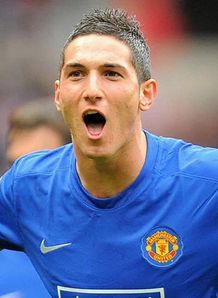 In the end, it was a weekend that did little to change the outcome of this seasons Premier League title race.

Manchester United still look firmly on course to claim their third title in as many years, whilst Liverpool still have a mountain to climb if they are to win their first title in nearly twenty years.

Sir Alex Ferguson's men showed a great deal of character (or just got lucky) beating Sunderland 2-1 at the Stadium of Light on Saturday. This result came just a few hours after Rafa Benitez' men comfortably saw off Blackburn 4-0 at Anfield on what was a highly emotional day on Merseyside as Liverpool fans remembered the 96 fans who died in Hillsborough twenty years ago.

With just six games to go now, you would have to saw it is Uniteds title to lose. They now sit just a point above Liverpool, however they also have a game in hand which is against Wigan in a months time.

I feel next week's matches will tell us a lot as to where the Premier League trophy eventually ends up. Liverpool host the in-form Arsenal whilst United welcome Portsmouth to Old Trafford. Who do you think will win the title? Comments below please.

Apologies for the lack of posting over the last week or so.
1 comments: