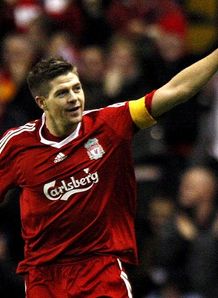 No two ways about it, Liverpool were outstanding.

In the end, Rafa Benitez' men ran out 4-0 winners over Spanish giants Real Madrid at Anfield this evening, 5-0 on aggregate, to comfortably progress to the quarter-finals of the Champions League.

Liverpool simply destroyed the side that currently sit 2nd in La Liga, which begs the question, why can't they beat sides like Middlesbrough in the Premier League?

On the night, Liverpool played so well, they made a good side look ... well crap to be honest. Fernando Torres one of his finest displays in a Liverpool shirt against the side he locked horns with so many times during his days at Atletico Madrid.

If Liverpool were to perform anything like they did this evening, I could honestly see them taking something from Old Trafford on Saturday, when they face the Champions elect Manchester United however I think it will be a long time before we see another performance of that calibre from the Merseyside club. What do you think? Leave your comments below.
0 comments: