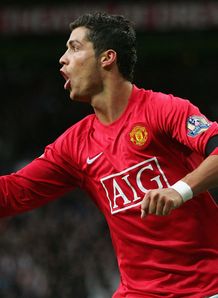 Ok, it's an interesting tie as it is, but why not make it even more interesting?

This evening's Champions League tie between Inter Milan and Manchester United is bound to be a cracker. Sir Alex Ferguson comes up against his old friend, Jose Mourinho for the first time in nearly two years in what is undoubtedly the tie of the last 16.

Football Corner's good friend Paddy Power has his usual odds for first goalscorer and correct score in the game at the San Siro. To mark the occasion Paddy is offering to refund all first/last goalscorer, correct score and scorecast bets placed on the match if Cristiano Ronaldo scores the last goal of the game, so there's no better time to open your account.

Open your account now and receive a free £20 bet. Here are a few bets I feel are definitely worth a look :

Inter Milan 2-1 Man United - 17/2.
Inter Milan 1-1 Man United - 9/2.
Zlatan Ibrahimovic First Goalscorer - 6/1.
Wayne Rooney Last Goalscorer - 13/2.
Adriano First Goal & Inter 2-0 Scorecast - 45/1.
Dimitar Berbatov First Goal & Man United 3-2 Scorecast - 175/1.

So follow the link below to open your account.

1 comments: